BLAZINGBELLABLU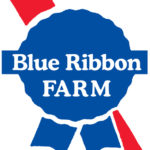 Blue Ribbon Farm Champion 3-year-old
and

Pegasus Training & Rehabilitation Champion 3-year-old Filly
BLAZINGBELLABLU
(Grazen—Bellomesa, by Sky Mesa)
Owners and Breeders: Rainbow Meadows Farm (Petra Lewin) & Charles D. Essex
Trainer: Charles D. Essex
2021 Race Record: 11 5-3-0 $152,848
Stakes: Kent S. (EmD), Jeff and Jack Coady Sr. S. (TuP). City of Phoenix S. (TuP); 2nd Bell of the Ball Overnight S. (TuP)

Clay Ward Agency LLC
Champion 3-year-old Colt or Gelding
COASTAL KID
(G., Coast Guard—Crème [Chi], by Somersham)
Owners: Steve & Letha Haahr
Breeders: Nina & Ron Hagen (El Dorado Farms LLC)
Trainer: Jeffry Metz
2021 Race Record: 12 1-5-2 $78,661
Stakes: Muckleshoot Tribal Classic S,-R (EmD); 2nd Muckleshoot Derby (EmD)
WTBOA Sale Graduate

Freight NW Champion 2-year-old
& Champion 2YO Colt or Gelding
COBRA JET
(G, Curlin to Mischief—Atta Gal Val, by Atta Boy Roy)
Owners: R. E. V. Racing (Roy & Ellie Schaefer), Eclipse Thoroughbred Partners (Aron Wellman) and Lucarelli Racing Corporation (Frank Lucarelli)
Breeders: Mr. & Mrs. William T. Griffin (Griffin Place LLC)
Trainer: Frank Lucarelli
2021 Race Record: 4 3-1-0 $76,496
Stakes: King County Express (EmD), WA Cup Juvenile Colts & Geldings S.-R (EmD); 2nd WTBOA Lads S. (EmD)
WTBOA Sale Graduate

Freight NW
Champion Two-Year-Old Filly
KORON
(Nationhood—Muchas Coronas, by Macho Uno)
Owner: Blue Ribbon Racing Ladies (Elaine Parks, Linda Metz, Carol Stenberg, Grace Stenberg & Debbie Pabst)
Breeders: Mr. & Mrs. Frederick L. Pabst (Blue Ribbon Farm)
Trainer: Kay Penney Cooper}
2021 Record: 3 3-0-0 $66,196
Stakes: Barbara Shinpoch S. (EmD), WA Cup Juvenile Filly S.-R (EmD)
WTBOA Sale Graduate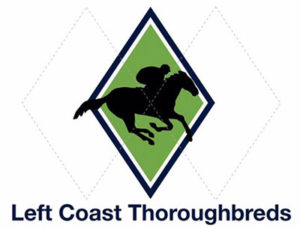 Left Coast Thoroughbreds
Champion Older Horse or Gelding
and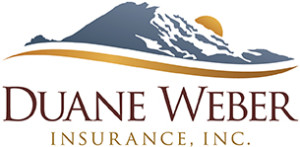 Duane Weber Insurance Champion Sprinter
PAPA'S GOLDEN BOY
(5YO G., Harbor the Gold—Brookie Girl, by Proud Citizen)
Owners: Gary, Deborah, Jeff & Peyton Lusk
Breeder: Bar C Racing Stables Inc. (Pam & Neal Christopherson)
Trainers: Vince Gibson & Jack Steiner
2021 Race Record: 7 3-0-0 $80,571
Stakes: Budweiser S. (EmD), Governor's S. (EmD)
WTBOA Sale Graduate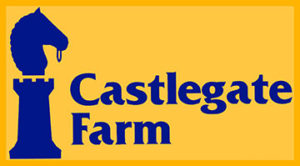 Castlegate Farm
Champion Older Filly or Mare
ITSALLINTHENOTES
(4YO, Ministers Wild Cat—For Real Too, by E Dubai)
Owners: RMFR Stables (Dennis Bailey); Let It Ride Equine Holdings IV LLC; Mark Dedomenico LLC
Breeder: Dunn Bar Ranch LLC (Charlie Dunn)
Trainers: Corey Deatherage; Chris A. Hartman; Michael Puhich
2021 Race Record: 9 3-1-2 $103,771
WTBOA Sale Graduate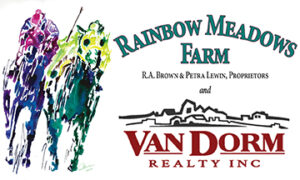 Rainbow Meadows Farm &
VanDorm Realty Inc.
Champion Turf Horse
HARBORED MEMORIES
(3YO, C., Harbor the Gold—Fresia, by El Prado [Ire])
Owners: Bar C Racing Stables Inc. & Slugo Racing (Steve Gasparelli)
Breeder: Bar C Racing Stables Inc. (Pam & Neal Christopherson)
Trainer: Mike Puype
2021 Turf Race Record: 5 2-2-0 $102,300
Mahlum Thoroughbreds
Plater of the Year
AVALON KING
(6YO G., Heatseeker [Ire]—Oneknightledo, by Slewdledo)
Owner: Larry O'Brien
Breeders: Sylvia Kenney & Regan Bray
Trainer: Debbie O'Brien
2021 Race Record: 15 starts, 5-4-1, $58,833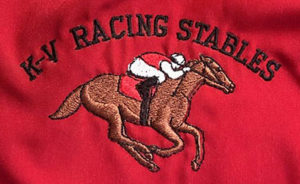 K-V Racing Stables
Most Improved Plater
MS LYNN
(3YO, F., Linchpin—Point Da Harbor, by Harbor the Gold)
Owner and breeder: Ronald L. Bohlman
Trainer: Roy Lumm
2021 Record: 7 starts, 2-1-3, $55,488, won Seattle S., 3rd Kent S., Washington Oaks, WA Cup Filly and Mare S.-R.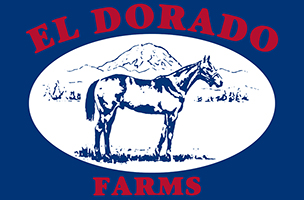 El Dorado Farms
Leading Sire Award
CONVEYANCE
(2007, Indian Charlie—Emptythetill, by Holy Bull)
Property of and standing at Blue Ribbon Farm
2021 Earnings of $1,124,831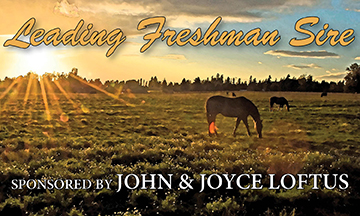 John and Joyce Loftus
Leading Freshman Sire Award
PONTIFF
(2010, Giant's Causeway—Preach, by Mr. Prospector)
Stands property of Warlock Stables, Daehling Ranch & Perry Martin at Daehling Ranch, CA
2021 Earnings of $30,053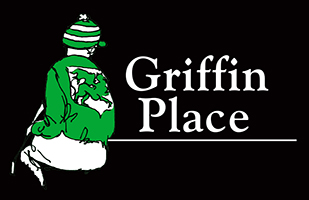 Griffin Place
Broodmare of the Year
BROOKIE GIRL
(2005, Proud Citizen—Skatesheba (Fr), by Green Tune
Owned by Bar C Racing Stables Inc. (Neal & Pam Christopherson)
6 foals, 5 starters, 4 winners, 2 SWs, 1 Washington champion. 2021 Washington champion older horse and sprinter PAPA'S GOLDEN BOY (by Harbor the Gold, $127,896), 2020 SW GOLD CRUSHER (by Harbor the Gold, $74.068) and winners Brooks Harbor (by Harbor the Gold, $17,975) and George W (by Harbor the Gold, $15,377).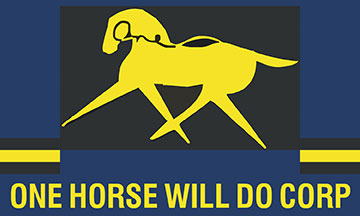 One Horse Will Do Corporation
Top Washington-bred OTTB
WINTER KNIGHT
(shown as Maei Platinum Star, dk.B./Brn. g., 2015, Harbor the Gold—Silver City Lilly, by Tiffany Ice)
Owner and Rider: Khilia T. Giacobone
Breeder: Bar C Racing Stables Inc.
With 1,547 points recorded through The Jockey Club Thoroughbred Incentive Program (TIP) Performance Awards.
WTBOA Sale Graduate
S. J. Agnew Special Achievement Award:
M. ANNE SWEET
For 44 years of commitment to excellence in the Thoroughbred industry. Beginning as art director for the Washington Horse, her achievements significantly grew as Washington Thoroughbred editor. When promoted to WTBOA General Manager, her grace, fortitude and steadfast leadership was fully recognized.
2021 Race Track Chaplaincy of America White Horse Award:
MARSHALL ALLEN
The RTCA defines a hero "as a person who is admired for courage, outstanding achievements and noble qualities."
Mark Kaufman Media Awards:
VINCE BRUUN
For continued outstanding work as Emerald Downs Director of Media Relations & stewardship of the Emerald Racing Club
RAY PAULICK
For the support & coverage given the Washington Thoroughbred industry through the many state-related articles published in The Paulick Report.
WHBPA Willing Heart Award:
JILL HALLIN
"We shall never know all the good that a simple smile can do." Thank you for your dedication & consistent willingness to go above & beyond helping the horsemen & horses at Emerald Downs.

Daily Racing Form Leading Breeder
MR. & MRS. FREDERICK L. PABST
(Blue Ribbon Farm)
Awarded on the Basis of 2021 Washington-bred Earnings of $395,855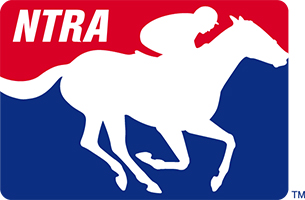 NTRA Leading Owner
TODD & SHAWN HANSEN
(Scatter Creek Training Center)
Awarded on the Basis of 2021 Washington-bred Earnings of $258,615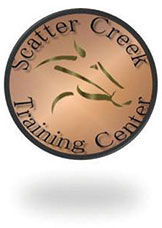 Scatter Creek Training Center
Special Training Achievement Award
KAY PENNEY COOPER
For continuing the family tradition of racing excellence and leading all 2021 Emerald Downs trainers with five stakes victories
Clemans View Farm
Special Riding Achievement Award
ALEX CRUZ
For his second consecutive Emerald Downs riding title and new track record of 46 consecutive winning days
2021 WTBOA Sales Accomplishments
Highest Priced WTBOA-sold Yearling Colt/Gelding
LIAM'S MAP—ONE FOXY GREY, by Big Brown
Consigned by Dr. & Mrs. Duane Hopp, Castlegate Farm
Purchased by Sandy Gann, Agent for Glen Todd $47,000
Highest Priced WTBOA-sold Yearling Filly
ATTA BOY ROY—ROS'S GIRL, by Rosberg
Consigned by Griffin Place LLC, Agent
Purchased by Andy Mathias for $42,000
Best WTBOA-sold Two-year-old Performer
COBRA JET
(G, Curlin to Mischief—Atta Gal Val, by Atta Boy Roy)
Owners: R. E. V. Racing (Roy & Ellie Schaefer), Eclipse Thoroughbred Partners(Aron Wellman) and Lucarelli Racing Corporation (Frank Lucarelli)
Breeders: Mr. & Mrs. William T. Griffin (Griffin Place LLC)
Trainer: Frank Lucarelli
2021 Race Record: 4 3-1-0 $76,496
Stakes: King County Express (EmD), WA Cup Juvenile Colts & Geldings S.-R (EmD); 2nd WTBOA Lads S. (EmD)
Best WTBOA-sold Three-year-old Performer
COASTAL KID
(G., Coast Guard—Crème [Chi], by Somersham)
Owners: Steve & Letha Haahr
Breeders: Nina & Ron Hagen (El Dorado Farms LLC)
Trainer: Jeffry Metz
2021 Race Record: 12 1-5-2 $78,661
Stakes: Muckleshoot Tribal Classic S,-R (EmD); 2nd Muckleshoot Derby (EmD)
Best WTBOA-sold Older Performer
PAPA'S GOLDEN BOY
(5YO G., Harbor the Gold—Brookie Girl, by Proud Citizen)
Owners: Gary, Deborah, Jeff & Peyton Lusk
Breeder: Bar C Racing Stables Inc. (Pam & Neal Christopherson)
Trainers: Vince Gibson & Jack Steiner
2021 Race Record: 7 3-0-0 $80,571
Stakes: Budweiser S. (EmD), Governor's S. (EmD)