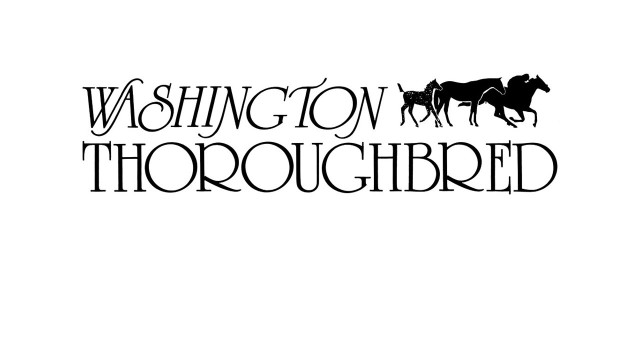 For yourself or for someone else… give the gift that keeps on giving!
The WASHINGTON THOROUGHBRED is an award-winning quarterly magazine that keeps you on the inside track of the exciting world of Northwest racing and breeding!
Subscription includes Summer WTBOA Sale issue and Winter Stallion Register issue in print, plus the Spring Champions and Year-end Statistical Review and Fall WTBOA Sale and Racing Recap issues online.
 
 
 
 
Open Illustration:
Running on Air,
by Joe MacKechnie
Open Illustration:
Tomorrow's Another Day, by Don Crook; and
Feature Article
(circ. under 10,000):
The Irish Pinch,
by Sheila Shannon
Open Illustration:
Shimmer of Silk,
by Pam Parker
Open Illustration:
Another Race,
by Nina Mikhailenko