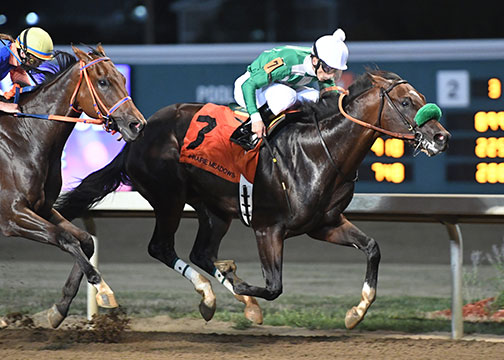 BODENHEIMER
HORSE OF THE YEAR

Sponsored by Jill Heerensperger
BODENHEIMER
R. E. V. Racing
Champion Turf Horse
BODENHEIMER
Freight NW
Co-Champion 2YO

Freight NW Co-Champion 2YO Colt or Gelding
(C., Atta Boy Roy—Beautiful Daniele, by A. P. Indy)
Owners: Kristin Boice & Marylou Holden
Breeder: Larry Romaine (Newaukum Racing Stables LLC)
Trainer: Valorie Lund
2020 Race Record  5  3-0-0  $151,225
Stakes: Indian Summer S. (Kee). Prairie Gold Juvenile S. (PrM).
WTBOA Sale Graduate
DUTTON
Freight NW
Co-Champion 2YO
Freight NW Co-Champion 2YO Colt or Gelding
(G., Noosito—Ms Moscow Mattie, by Matty G)
Owner: Rising Star Stable VIII (Wayne & Daylene Boehm, Wally Colby, Debbie Connell, Paul Goto, Chris Hawes, Dixie Hitchcock, Don Maekawa, Dave Matsumoto, Rob Miyahara, Alan Momohara, Darlene Naranjo, Roberta Pease, Vicki Potter, Mayda Schaefer, Cathi Udasco-Dunn, Mel Robbins, Pat Wilson and Keith Yamaguchi)
Breeders: Nina & Ron Hagen (El Dorado Farms) and Larry & Miriam Bonwell
Trainer: Howard Belvoir
2020 Race Record  3  3-0-0  $71,500
Stakes: Gottstein Futurity (EmD), WTBOA Lads S. (EmD).
WTBOA Sale Graduate
TIME FOR GOLD
Freight NW
Two-Year-Old Champion Filly
(Harbor the Gold—Back in Time, by Empire Maker)
Owners: Josh (McKee) and Chad (Christensen)
Breeder: Bar C Racing Stables Inc. (Neal & Pam Christopherson)
Trainer: Frank Lucarelli
2020 Record  3  2-0-1  $43,620
Stakes: Angie C. S. (EmD), Barbara Shinpoch S. (EmD).
WTBOA Sale Graduate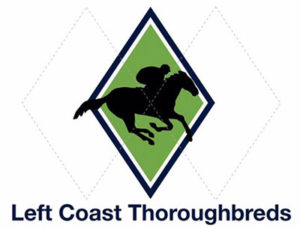 BAJA SUR
Left Coast Thoroughbreds
Champion Older Horse or Gelding
BAJA SUR
Duane Weber Insurance
Champion Sprinter
(4YO, G., Smiling Tiger—Premo Copy, by Supremo)
Owners: John & Janene Maryanski (Country Lane Farm) and Gerald & Gail Schneider (Riverbend Stable)
Breeder: John Roche (Roche Farm)
Trainer: Blaine Wright
2020 Race Record  6  1-2-1  $90,720
Stakes: El Dorado Shooter S.-R (GG); 2nd Green Flash S.-G3 (Dmr), Albany S. (GG).
WTBOA Sale Graduate 
ALITTLELESSTALK
Castlegate Farm
Champion Older Filly or Mare
(4YO, Demon Warlock—Trainingat the Bar, by Valid Wager)
Owners: Warlock Stables (Tim Floyd), Kelly Dougan & Roddina Barrett
Breeders: Warlock Stables, Allen Floyd, Kelly Dougan, Melvin Hudson & Horseplayers Racing Club (Scott Gruender)
Trainer: Roddina Barrett
2020 Record  7  3-2-1  $77,000
Stakes: Emerald Distaff S. (EmD), WA Cup Filly and Mare S.-R (EmD); 2nd Boeing S. (EmD); 3rd Holiday Inaugural S. (TP).
WTBOA Sale Graduate 
MISS PROSPECTOR
Freight NW
Champion Three-Year-Old Filly
(Harbor the Gold—Clever Bird, by Awesome Again)
Owner: North American Thoroughbred Horse Company Inc. (Glen Todd)
Breeder: Bret Christopherson
Trainer: Glen Todd
2020 Record  2  1-0-0  $23,281
Stakes: BC Hong Kong Jockey Club S. (Hst).
WTBOA Sale Graduate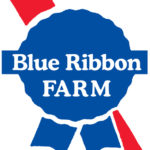 UNMACHABLE
Blue Ribbon Farm
Champion Three-year-old
UNMACHABLE
Clay Ward Agency
Champion Three-year-old Colt or Gelding
(G., Macho Uno—Point of Reference, by Benchmark)
Owner: Tawnja Elison
Breeders: John R. Jones & Ivor A. Jones (Jones Farm)
Trainer: Jack McCartney
2020 Record  6  3-1-1  $65,225
Stakes: Seattle Slew S. (EmD), Muckleshoot Tribal Classic S.-R (EmD); 2nd Muckleshoot Derby (EmD).
OMACHE KID
Mahlum Thoroughbreds
Plater of the Year
(6YO G., Polish Minter—DJ's Storm, by Stormy Atlantic)
Owners: Carol Dronen/Joe Crawford & Joe E. Burke/Icraci Matteo/John E. Parker
Breeder: Preston Boyd
Trainers: Sam Dronen/Tena Birdwell/Michael Bullene/Jim R. Brown/Robert Baze
2020 Race Record  12  4-2-3  $27,021
FORTUNE'S FREUDE
K-V Racing Stables
Most Improved Plater
(5YO m., Freud—Private Fortune, by Private Gold)
Owner: Blue Ribbon Racing 15 (Brian Daniels, Douglas Lockhart, Chris Manthou, Doug Stenberg, Justin Sampson, Rick Kessler, Bob Donnell, and Rick & Debbie Pabst)
Breeders: Mr. & Mrs. Frederick L. Pabst (Blue Ribbon Farm)
Trainer: Kay Penney Cooper
2020 Record  6  2-2-0  $27,990
Stakes: 2nd WA Cup Filly & Mare S.-R (EmD)
ATTA BOY ROY
El Dorado Farms
Sire of the Year
(2005, Tribunal—Irish Toast, by Synastry)
Property of Valorie Lund & Kristin Boice
Standing at War Horse Place, KY
2020 Progeny Earnings of $438,120
NOOSITO
In Memory of Noosito
Freshman Sire of the Year
Sponsored by John & Joyce Loftus
(2011, Harbor the Gold—Julia Rose, by Basket Weave)
Deceased
Stood property of Elttaes Stable at El Dorado Farms LLC
2020 Progeny Earnings: $83,350
MELBA JEWEL
Griffin Place
Broodmare of the Year
(2001, Cahill Road—Chasseur Dame, by French Legionaire)
Owned by Mr. and Mrs. Frederick L. Pabst (Blue Ribbon Farm)
7 foals, 6 starters, 4 winners, 2 SWs, both Washington champions: 2017 champion colt or gelding and 2020 SW ELLIOTT BAY (by Harbor the Gold, $181,288), 2017 Washington champion older filly or mare and champion turf horse PYSCHO SISTER (by Freud, $185,790), winner Rainrebel (by Atta Boy Roy, $20,892), winner Five Horizons (by Sun King, $3,895)
WINTER KNIGHT
One Horse Will Do Corporation
Washington-bred OTTB of the Year
(shown as Maei Platinum Star)
Dk.B./Br. g., 2015, Harbor the Gold—Silver City Lilly, by Tiffany Ice
Owner and Rider: Khilia T. Giacobone
Breeder: Bar C Racing Stables Inc.
With 2,691 points recorded through The Jockey Club Thoroughbred Incentive Program (TIP) Performance Awards
DOUG MOORE
WTBOA/WHBPA Special Recognition Award
For his continuing efforts on behalf of the entire Washington Thoroughbred community, his dedication & steadfastness to the industry during an extremely trying year & his work in getting approval for racing at Emerald Downs & the WTBOA Sale

MR. & MRS. FREDERICK L. PABST
(Blue Ribbon Farm)
Daily Racing Form Leading Breeder
Awarded on the Basis of 2020 Washington-bred Earnings of $272,516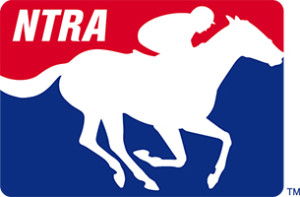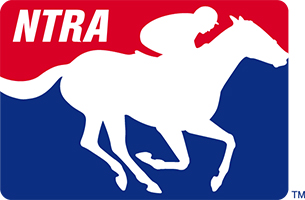 CHAD and JOSH
(Chad Christensen & Josh McKee)
NTRA
Leading Owners
Awarded on the Basis of 2020 Washington-bred Earnings of $213,959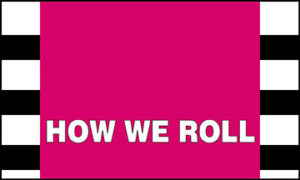 HOWARD BELVOIR
How We Roll
Special Training Achievement Award
For the purchase & development of Dutton, undefeated Gottstein Futurity winner & 2020 Emerald Downs Horse of the Meeting. Belvoir's prowess with juveniles at Emerald Downs totals 20 stakes victories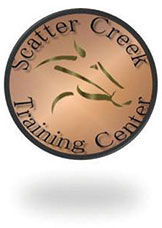 JACK McCARTNEY
Scatter Creek Training Center
Special Training Achievement Award
For a 21% win rate at the 2020 Emerald Downs meeting & his development of Emerald top three-year-old Unmachable, the first sophomore runner to take the Muckleshoot Tribal Classic
JUAN GUTIERREZ­­
Clemans View Farm
Special Riding Achievement Award
Emerald Downs all-time leading jockey with historic win number 1,420 on October 14. By meet end his record would grow to 1,425 victories.
WTBOA Sales Accomplishments:
Highest Priced WTBOA-sold Yearling Colt in 2020
SMILING TIGER—GRAND YODELER, by Swiss Yodeler
Consigned by Critter Creek Farm, Agent for PT Syndicate #1 LLC
Purchased by Brian Koriner, agent, for $70,000 
Co-Highest Priced WTBOA-sold Yearling Filly in 2020
CUPID—MISS PALMILLA, by Tribal Rule
Consigned by Griffin Place LLC (Terry & Marylou Griffin)
Purchased by John Maryanski for $30,000
Co-Highest Priced WTBOA-sold Yearling Filly in 2020
SMILING TIGER—PRINCESS HILLARY, by Maria's Mon
Consigned by Halvorson Bloodstock Services LLC, Agent for Dale Mahlum
Purchased by Dan Warden for $30,000
Best WTBOA-sold Two-year-old Performer in 2020
BODENEHEIMER
(C., Atta Boy Roy—Beautiful Daniele, by A. P. Indy)
Owners: Kristin Boice & Marylou Holden
Breeder: Larry Romaine (Newaukum Racing Stables LLC)
Trainer: Valorie Lund
2020 Race Record  5  3-0-0  $151,225
Stakes: Indian Summer S. (Kee). Prairie Gold Juvenile S. (PrM)
Best WTBOA-sold Three-year-old Performer in 2020
GOLD CRUSHER
(G., Harbor the Gold—Brookie Girl, by Proud Citizen)
Owners: Josh (McKee) and Chad (Christensen)
Breeder: Bar C Racing Stables Inc. (Neal & Pam Christopherson)
Trainer: Frank Lucarelli
2020 Record  5  2-1-0  $43,450
Stakes: Muckleshoot Derby. (EmD); 2nd Seattle Slew S. (EmD)
---
ANNUAL AWARDS CELEBRATION PROGRAM
(Click here for PDF Download)