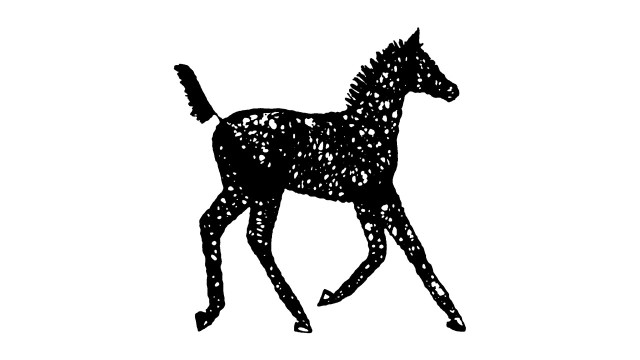 September 7, 2018
Board Members Present: Melodie Bultena, Pam Christopherson, Jim Engstrom, Mary Lou Griffin, Nina Hagen, Dana Halvorson, Greg Luce, Debra Pabst, Keith Swagerty, and Jennifer Webber (phone). Absent: Tim Floyd (TOBA Awards) and Dr. Duane Hopp (work). Staff present: M. Anne Sweet.
The meeting was called to order at 12:25 p.m. at the WTBOA offices by President Halvorson.
Previous Board Minutes: Minutes from the July 1, 2018, meeting were presented and reviewed. Swagerty moved to approve the minutes as presented. Engstrom seconded the motion. The minutes were unanimously approved.
Finance Committee Report: Treasurer Pabst reported that money from the buyers has been coming in. There are no major concerns regarding buyer payments at this time. Net income from the sale is about $11,000 less than budgeted.
The WTBOA Sales Incentive Program (SIP) ran out of funds this year. There was $31,000 in the fund, with $33,000 paid out in bonuses. There are about four or five more races before the end of the season that may have bonus winners. It was noted that the WTBOA Homebred Incentive Program (WHIP) has extra funds, with fewer bonuses having been paid out (balance of $16,000 as of this date). Since the Stallion Season Auction funds have been split arbitrarily between SIP and WHIP, the extra funds needed for this year's SIP bonuses can be taken from the WHIP fund and will still leave WHIP with a healthy balance. There was discussion about raising the nomination fees to $75 (from consignor) and $75 (from buyer) for a total of $150. Currently the nomination fees are $50 and $50 for a total of $100, so the increase would generate an additional 50 percent in nomination fees. It was noted that the SIP bonuses are proving to be an effect program for promoting the sale.
Northwest Race Series (NWRS): Chairman Pabst reported that no stallion awards were paid out for the two filly races, so that will help the Carry Forward amount for next year. Assuming that all $40,000 is paid out to eligible horses in the Gottstein Futurity (paid to the top five eligible horses no matter where they finished), there will be about $31,000 in the Carry Forward account.
Washington Cup: It was noted that while some were skeptical and/or dismayed when Emerald Downs split Washington Cup into three separate weekends, it had provided an unforeseen benefit. The first weekend of three-year-old races was light on entries. However, several of the three-year-olds that ran on the first Sophomore weekend, then came back and ran again in the final weekend of three-year-old and up races, which made for much better field sizes. The field sizes for the Juvenile races were good.
Sales Committee Report: Chairman Webber reported that the sale went about as expected. She noted the $11,000 deficit compared to budget and reiterated that the money from buyers has been coming in and there are no major concerns at this time. The sale went pretty smoothly, although there were some issues to be addressed. The next Sales Committee meeting is scheduled for Thursday, September 27 [later changed to Wednesday, October 10]. She will provide another update and more information after that meeting.
Publications Report: Sweet reported that staff is working on the Fall and Winter issues of the magazine, with the Stallion Register and Stallion Season Auction being the priority. Griffin noted that the Summer sale issue of the magazine had arrived late. [The Summer issue of the magazine was mailed on August 13 to members, buyers, previous and prospective buyers, as well as provided as a handout to buyers and interested parties on the sales grounds and leading up to the sale.]
Washington Horse Racing Commission (WHRC)/Emerald Downs Report: It was noted that the WHRC had sent out the language for Bill Request Number Z-0003.1/19 (included in the Board packet for this meeting). This is related to entering into the interstate anti-doping and drug testing standards compact that has been proposed. The Commission is requesting comments and feedback. They will also take comments at the next WHRC meeting, which is scheduled for Friday, September 14.
Annual WTBOA Membership Meeting: There was a brief review of the Annual Membership Meeting, which had been lightly-attended. There were around 40-45 in attendance, compared to the usual 60-65 in attendance. All acknowledged that this was unfortunate because keynote speaker Dr. Claude Ragle had been a great speaker, presenting an entertaining and enlighten talk about airway issues in horses, as well as standing castration/surgery. It was noted that having the meeting after racing on Sunday made for a long day and that people who worked the next day preferred to head home after the races. Sweet reported that she had spoken with Emerald Downs' group sales personnel. Saturday evening racing for 2019 will again begin in mid-June, so the latest Saturday evening that the Emerald Room would be available would be June 9, which is also Belmont Day. It was felt that this date was too early for the membership meeting. It was suggested that Sweet communicate with group sales to find out if a Saturday afternoon would be available. It was also suggested that for a speaker such as Dr. Ragle in the future we could reach out to hunter/jumper people, who might also find the talk interesting. (Non-members can attend the dinner meeting for the cost of $20.)
Annual Awards Banquet: The date for the Awards Banquet is set for Saturday, February 23, 2019. It is an important event both as a fundraiser for the WTBOA and it has become a major social event to kick of the upcoming race meet. Planning and procurements needs to begin soon.
WTBOA/WHBPA Horsemen Helping Horsemen Distance Series: So far there have been five claims from the series. The first two legs of the series have taken place and there are seven horses still eligible. A total of $14,100 was raised in sponsorship money and will be paid in addition to the usual Emerald Downs purse money. The sponsorship monies were paid in increments of $4,000 for the first leg and $4,100 for the second leg, with $6,000 earmarked for the final leg. The final race will be held on Saturday, September 22.
Breeders' Awards: Sweet reported that she had asked Emerald Downs President Phil Ziegler about Breeders' Awards. He stated that Emerald would do the same thing they did last year, which was to add $100,000 to the mandated percentage from the handle, plus the percentage from ADWs.
Goals and Initiatives: It was discussed that a suggestion/request be presented to Emerald Downs management and the Race Office requesting that all purse money be split 50 percent for Washington-breds and 50 percent for non-WA-breds. No extra dollars would be required. Board members were asked to consider all aspects of this idea to try and determine what questions or responses might be raised, and then come up with counter responses. Please bring all thoughts and responses to the October Board meeting.
WTBOA Board of Directors Elections: Incumbents are Floyd, Hagen, Pabst, and Swagerty. Suggested nominees were Petra Lewin and Dean Mazzuca. Webber volunteered to contact Mazzuca. [Later David Israel was nominated and has agreed to run.]
New Business: Bultena reported that a GoFundMe page has been set up to help with medical expenses for former Washington-based jockey Nikeela Black. Black, also a Boise attorney, was injured in a riding accident on September 2 at the Eastern Idaho State Fair and is paralyzed from the ribs down.
Next Meeting Date: The next meeting was scheduled for Friday, October 19, 2018, at noon.
Bultena moved to adjourn the meeting. Pabst seconded the motion. The motion was unanimously approved, and the meeting was adjourned at 1:40 p.m.
---
October 19, 2018, Meeting Minutes
Pending approval at next meeting
Next Meeting
Tuesday, December 11, 2018