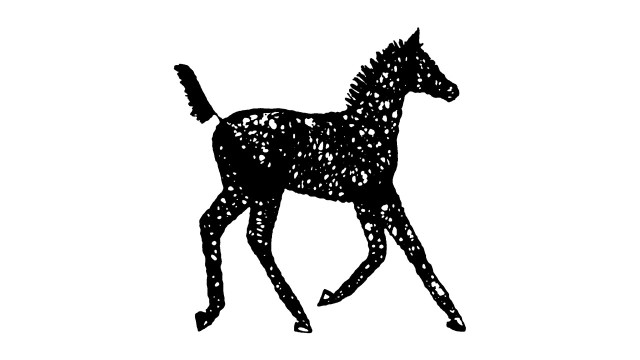 September 7, 2017
Board Members Present: William P. Brewer, Pam Christopherson, Jim Engstrom, Tim Floyd, Nina Hagen, Dana Halvorson, Greg Luce, Debra Pabst, Keith Swagerty and Jennifer Webber. Absent: Dr. Duane Hopp and Mary Lou Griffin. Staff present: M. Anne Sweet.
The meeting was called to order at 12:20 p.m. at the WTBOA offices by President Halvorson.
Previous Board Minutes: Minutes from the June 23, 2017, meeting were presented and reviewed. Brewer moved to approve the minutes as presented. Swagerty seconded the motion and the minutes were approved.
Finance Committee Report: Treasurer Pabst reported that the preliminary numbers for the sale are slightly better than last year for the association. The other financial reports are all as expected, with the exception of around $12,000 in maintenance costs for the aging HVAC system.
It was noted that we will also have to put funds into a new sound system in the sales pavilion, as well as the readerboard system, both of which are based on 20-year-old technology and equipment. The sound system will probably be around $5,000 or less, including installation. We will replace the readerboards with TV monitors and will use software provided by bidspotter Jeff Fritsch. His software is based on the same system that is used by Keeneland. For $1,500 per sale, plus $500 airfare, he will provide the software and an experienced operator. We will have to purchase the monitors. Fritsch has recommended three 50″ Westinghouse monitors estimated at about $300 each.
It was also noted that 2018 will be Sales Barn Manager Floyd Hughes' last year in that position. He has offered to sell the WTBOA all of his equipment that is used for the sale, including three pressure washers, for the amount of $2,000. He will provide an inventory list. This was approved by the Sales Committee and the Finance Committee.
Northwest Race Series (NWRS): All Northwest Race Series races have taken place for this year. In addition, $30,000 has been allocated to the Gottstein Futurity for NWRS-eligible horses. If all $30,000 is paid out, there will be $11,772.77 in the carry forward account. The $30,000 will be split among the top five eligible finishers, no matter what their order of finish (55% to 1st, 20% to 2nd, 15% to 3rd, 7.5% to 4th, and 2.5% to fifth). If there are less than five NWRS-eligible horses, the funds will be paid to as many places as there are eligible horses and the remainder of the $30,000 will go to the carry forward account.
Sales Committee Report: Chairman Webber reported that the sale was okay for the association (see Finance Report above), but not as good as we had hoped. Some key horses that might have boosted the sale were outs for a variety of reasons. Webber also noted that next year will be Hughes' last year as Sales Barn Manager. A potential candidate is being considered.
There was a Sales Committee meeting held on Tuesday, September 5. Among the topics that were discussed:
It was decided that once a horse has been officially noted as an out, it will remain as an out.
Severe problems were noted with the sound system and the outback system. The microphones were also a problem. These problems slowed the momentum of the sale. Auctioneer Cris Caldwell has provided some input regarding the necessary upgrades and has offered to provide additional input as needed.
The readerboard system is also in need of upgrades, as noted above. Fritsch and Caldwell have both offered to be on hand during installation of the new equipment when the time comes.
Additional notes:
It was noted that the air conditioning was not working in the pavilion during the sale. Sweet noted that this probably could have been rectified by adjusting one or both thermostats in the pavilion.
The need to continue to explore ways to entice buyers and sellers to come to the sale was discussed, as well as the need to be "customer-centric" towards both buyers and sellers.
It was noted that we did have more horses at this sale, but we need more buyers.
It is important to target California in our recruiting efforts.
Is there a way to incentivize a sales horse that runs in California and wins a stakes race?
There was discussion about reaching out to bloodstock agents to help distribute catalogs.
It was noted that there were many younger, unproven sires.
It was also noted that the sale was weak in the $11,000 to $20,000 range.
It could be hard for new consignors to break into our sale. Staff does assist them with advice and answering questions, but perhaps we need to reach out to see what else we can do to help.
The current date of the sale is nine days after the Longacres Mile, rather than immediately after the Mile. The sense is that the current date is better. There was also discussion about returning the date to the Tuesday after Labor Day, as was done in the past. It was noted that this is problematic because often the consignors' sales help are students who return to school after Labor Day. Webber stated that she would ask around to both buyers and sellers to see what their feelings are about the sale date.
Why have some of our important buyers gone away? "What would it take to get you back to our sale?"
Suggestions:
Divert some of the purse money from the purse incentives contributed by the Muckleshoots to Washington-breds.
Show in the race conditions Washington-bred versus non-Washington-bred purse money.
Engstrom suggested working toward a net neutral solution with an emphasis toward driving the Washington-bred program and getting it healthy again.
Review what other tracks offer for their state-breds, how they are funded, and what appears in their condition books.
Review risk/reward for the industry; that is, risk for stakeholders versus what's in it for them.
Board members volunteered to review selected states and will report back at the next meeting on: a) how the pot of money is distributed, and if pertinent, where that money comes from; b) state-bred incentives; and c) review their conditions books to see how the purses are split/distributed and what kind of races they write for state-breds. Board members volunteered as follows:
Swagerty – Arizona
Pabst – Minnesota, New York
Engstrom – Florida
Christopherson – Oregon
Luce – Iowa, New Mexico
Halvorson – Kentucky, Arkansas, Louisiana, Montana
Floyd – Illinois, Indiana
Hagen – California
Webber – Pennsylvania, New Jersey
Brewer – Texas, Maryland
Publications Report: Since the meeting has already gone long, it was decided to table this discussion. However, the need for an updated Farm and Service Directory was noted. Sweet noted that the main problem was having someone dedicated to making lots of phone calls in order to pull it all together. Engstrom noted that this is something that his wife does for other publications. He said he would ask her about her interest and/or availability for doing this for the WTBOA directory. Sweet felt that if we had this kind of assistance, it might be possible to establish a goal of having the directory out in January 2018.
Nominees for the WTBOA Board of Directors: Incumbents for the 2018-2020 term of the WTBOA Board of Director are Brewer, Griffin, Halvorson and Webber. Brewer had previously stated his intent not to run again. He was asked if he would reconsider, but stated that he had put a lot of thought into it and felt it was the correct choice for him at this time. [John Parker and Melodie Bultena were later contacted. Bultena has accepted to run for the Board.]
Nominees for the WTBOA Sales Committee are incumbents Halvorson, Pabst and Webber, as well as Petra Lewin and Kara Toye.
Proposal to Introduce Amazon Employees to Horse Racing: Alana "Lali" O'Brien had spoken to Webber and Sweet about setting up a day at the races event for some Amazon employees who had expressed an interest in becoming involved in horse racing. Sweet had reached out to Emerald Downs group sales representative Vicki Potter, who had suggested a backstretch experience, since other venues within the facility were already booked through the end of the meet. After some discussion it was decided that we would revisit this next spring when we can be more prepared, and also, it will be at the beginning of the Emerald Downs meet, rather than at the end of the meet when things are winding down.
Next Meeting Date: The next meeting was scheduled for Thursday, October 26, 2017. [It was later determined that this date would not work because the King County 4-H has the pavilion booked for most of that week for their annual tack sale. The new date was set for Wednesday, November 1, 2017.]
The meeting was adjourned at 2:40 p.m.
---
November 1, 2017, Meeting Minutes
Pending approval at next meeting
Thursday, December 14, 2017
Quorum not attained; no official business was conducted

Next Meeting
Thursday, January 4, 2018