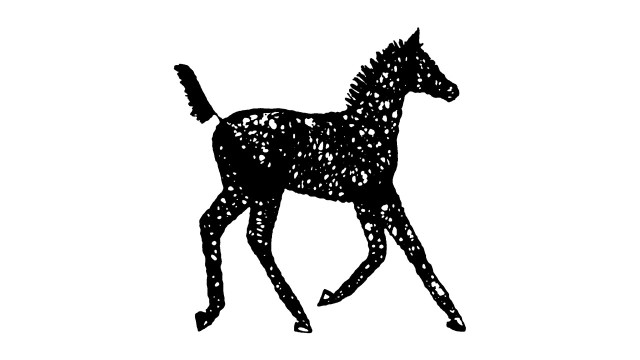 October 14, 2021
WTBOA Board Members Present: Pam Christopherson, Mary Lou Griffin, Nina Hagen, Dana Halvorson, David Israel, Henry Leong, Petra Lewin, Greg Luce, Debra Pabst, Jennifer Webber.
WTBOA Board Members Absent: Jim Engstrom, Dr. Duane Hopp.
WTBOA Staff Members Present: M. Anne Sweet.
The meeting was called to order at 12:04 p.m. via Zoom by President Halvorson.
Previous Board Minutes: Minutes from the September 9, 2021, meeting were presented and reviewed. Leong moved to approve the minutes as presented. Luce seconded the motion. The minutes were approved.
Finance: No Finance Committee meeting was held today, therefore no report was given.
Northwest Race Series: Pabst reported that there will be a $20,000 rollover for 2022. It was also noted that there was $35,500 given out in SIP bonuses and $8,500 in WaHIP bonuses.
Sales: Webber reported that the Sales Committee had held an extensive overview and recap meeting. Overall, the sale was good, but it was followed by a strong Fasig-Tipton sale in California. Halvorson noted that sales across the country have been up this year. It was noted that the number of racing days at Emerald Downs is a concern and that an expanded buyer base is needed.
Publications: Sweet noted that the Fall issue will be online and is in progress. Work has also begun on the Winter Stallion Register issue, as well as the 2022 calendar. It was noted that there are three stallions new to the Pacific Northwest for the 2022 breeding season, all in Oregon: Outlash and Jess Mo at Bar C Racing Stables and Raging Tiger at Oakhurst Thoroughbreds. Conveyance and Barkley were new to Washington for 2021.
WHRC/Emerald Downs update: From the October 8, 2021, WHRC meeting, Emerald Downs President Phil Ziegler reported that they had a successful meet and there will be a 10 percent purse increase for 2022. This will be in addition to the 10 percent purse increase in 2021. They are also reviewing other incentives. It was noted that Sun Downs is planning to run in 2022.
Breeders and owners bonus information will be sent to Washington's OFM (Office of Financial Management). From ADWs, there will be $187,000 to both owners and breeders. In-state, there will be $21,000 (173% increase) to breeders, for $208,000 total, and $209,000 to owners, for $396,000 total.
Regarding the Federal HISA (Horseracing Integrity and Safety Authority), there are still lawsuits pending. HISA regulations will become effective July 1, 2022. HISA will cover all Thoroughbred races. Other breeds can opt in, although no other breeds are currently opting in. All testing will go through USADA, as will all enforcement and appeals. HISA wants states to continue to operate and share the costs. Each state could opt out but would lose simulcasting. If they accept and opt in, they will bear the cost, although right now no one knows what those costs might be. It was noted that the proposed rules are currently circulating but those who wish to see them must sign a non-disclosure agreement. ARCI will not sign a non-disclosure. WHBPA Executive Director MaryAnn O'Connell noted that alternative proposals have been gaining some ground and are being seen in a more positive light by legislators.
Old Business
Emerald Downs' Washington-bred, two-year-old, and other racing statistics were reviewed. It was noted that in 2021 there were only 34 two-year-old races. Pabst noted that there was not enough help on the backstretch and many two-year-olds were sent back to the farms. Sweet was asked to find out how this statistic compared to previous years. In 2021, 34 two-year-old races in 50 days of racing; in 2020, 41 2YO races in 38 days; in 2019, 41 2YO races in 67 days, in 2018, 40 2YO races in 67 days; in 2017, 41 2YO races in 72 days; in 2016 and 2015, 50 2YO races in 70 days; and in 2014, 50 2YO races in 75 days.
Goals and Initiatives: Luce reminded that we need to work on sponsors for stakes races. Muckleshoot Indian Tribe CEO Joe Olujic had stated that they prefer outsider sponsors, rather than sponsors from within the industry. It was noted that a list of Eastern Washington hay dealers had been provided to Emerald Downs along with contact info, but the dealers were never contacted by anyone from Emerald. Need to confirm with Emerald what more they would like us to do.
Promotional Video: Lewin had heard back from Emerald Downs' Wes Petree. Some of the Emerald staff were taking vacations following the race meet, but they will make room for working on the video.
Legislative/Lobbyist: A lobbyist of interest has been identified. This person was later confirmed as longtime lobbyist Al Ralston, who is known to Halvorson, Ron Crockett and others. Financial arrangements to retain him and for other expenses are in progress.
Annual Membership Meeting: The meeting is scheduled for Tuesday, October 19, 2021 [later moved to Tuesday, October 26, 2021]. The meeting will be held via Zoom. Halvorson will contact lobbyist Ralston about being the keynote speaker to discuss the Texas-style legislation. A similar bill is being proposed for Washington. Pre-registration for the meeting will be required for those wishing to attend (in order to prevent Zoom bombing). The meeting and keynote speaker will be recorded for viewing later also.
New Business
Staffing: Sweet will be retiring as General Manager at the end of the year. It was suggested that a job listing be posted with some or all of the following: Indeed, LinkedIn, Race Track Industry Program in Arizona, Emerald Downs, TDN, BloodHorse and Paulick Report. Sweet will send a job description.
Next meeting is scheduled for Monday, November 22, 2021, at 12:15 p.m. via Zoom. It will be preceded by a finance meeting at 11:00 a.m.
It was moved by Leong and seconded by Pabst to adjourn the meeting at 1:49 p.m. Motion carried.
---
November 22, 2021, Meeting Minutes
Pending approval at next meeting
Next Meeting Date
To Be Determined