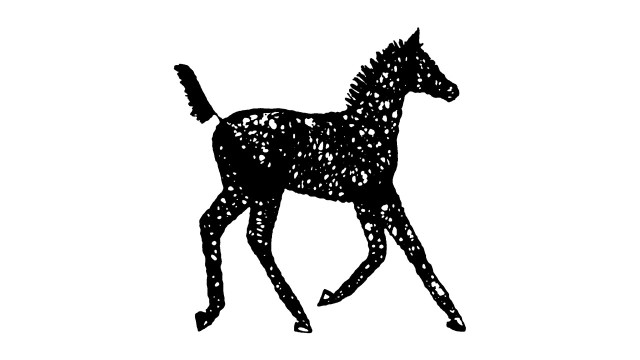 November 24, 2020
WTBOA Board Members Present: Melodie Bultena, Pam Christopherson, Mary Lou Griffin, Nina Hagen, David Israel, Petra Lewin, Greg Luce, Debra Pabst.
WTBOA Board Members Absent: Jim Engstrom, Dana Halvorson, Dr. Duane Hopp, Jennifer Webber.
Guest: Board member-elect Henry Leong.
WTBOA Staff Member Present: M. Anne Sweet.
The meeting was called to order at 12:35 p.m. via Zoom by General Manager Sweet in President Halvorson's absence.
Previous Board Minutes: Minutes from the October 6, 2020, meeting were presented and reviewed. Bultena moved to approve the minutes as presented. Griffin seconded the motion. The minutes were approved.
Finance: Pabst reported that there had been additional sales expenses, but that the results were still better than anticipated. Still awaiting payment from one buyer of three horses. A notice of default letter has been sent to the buyer via certified mail. It has been determined that all three horses are most likely at the buyer's farm in California. (It was originally thought that they may have been shipped to Florida.)
Sales Incentive Program (SIP) bonuses in the amount of $27,000 were awarded this year, compared to $34,500 last year ($33,000 and $31,000, respectively, in 2018 and 2017). There is a balance forward of $10,278. Washington Homebred Incentive Program (WaHIP) bonuses totaled $4,000 this year, compared to $3,000 to $7,000 in previous years. The balance forward is $6,971.
The Stallion Season Auction, which supports both of these incentive programs, is being worked on. Seasons to 50 good stallions have been donated so far and donations are still being accepted.
Northwest Race Series (NWRS): There is a carry forward of $15,000 for 2021. The balance sheet is on par with last year, plus $16,800 to date still in the WTBOA account, which has not yet been transferred to the NWRS. Nominations are open through the end of the year.
Sales: The delinquent buyer (see above) was noted. An additional unexpected expense came from Emerald Downs related to their technical support of the livestream. It had been anticipated that Proxibid, the online bidding platform, would provide video for the livestream. However, it was discovered that the feed and additional technical support would be required from Emerald Downs. Sweet noted that there may be ways to reduce some of this cost next year, with assistance and expertise from Emerald's TV personnel, now that we have all been through this once. Pabst noted that Keeneland had experienced an increase in Internet bidding with each of their sales. It is anticipated that Internet bidding will become a normal and integrated aspect of horse sales, including the WTBOA Sale, going forward.
Publications: Sweet reported that staff is working on the Stallion Register issue of the magazine and the 2021 calendar. More sponsors are needed for the calendar, and staff will be reaching out to make those contacts. The number of stallions in the Stallion Register is 11, compared to 13 last year. This includes two California stallions.
WHRC/Emerald Downs update: Sweet reported on the last WHRC meeting. Commission Chairman Bob Lopez reported that the ARCI board had voted to oppose the national Horseracing Integrity and Safety Act (HISA) due to questions and concerns about its economic impact, especially on smaller jurisdictions. They also met with Senator Maria Cantwell to make her aware of the opposition to the Senate bill and encouraged her to make sure the bill receives fair debate in the Senate. (The related House bill has already passed.)
A meet-end report in the form of a letter from Emerald Downs President Phil Ziegler was included in the Board packet. Emerald's handle was up 61 percent, mostly due to advance deposit wagering (ADW). There was not a single catastrophic breakdown during racing and no positive COVID tests. They had also participated in a research project with StrideMaster/StrideSafe pertaining to Thoroughbred performance.
Breeders' award and owners' bonus checks are expected to mail Thanksgiving week or the week after. As anticipated the funds from the live meet were significantly down, especially for breeders' awards, due to a very limited number of live fans (restricted to owners only for each race). However, funds from source market fees (ADW) were significantly increased.
Washington-bred statistics at Emerald Downs were reviewed, showing 49 percent WA-bred entries, 46 percent WA-bred starters, and 50 percent WA-bred winners. WTBOA-sold horses made up 26 percent of winners.
Industry Promotional Video: Sweet reported that Ziegler had handed the video off to Emerald Downs Director of Television and Marketing, Wes Petree, who stated his willingness to help complete the video. In communicating with Petree, he had raised the question, what is the intended purpose of the video?
Discussion at the Board meeting on this topic included:
To present to legislators
Educational
Letting the greater world know we're here
To present to extension and 4-H groups, etc.
To show the industry's economic impact
The path to racing has many facets: selling, feed, veterinarians, farriers, other support industries, breeding, racing; this is what it takes to get to the endgame of racing
Emerald Downs wins if Thoroughbred breeding wins (include percentage of Washington-bred entries, starters and winners at Emerald Downs)
Lewin has been instrumental in getting the video to this point. Sweet will contact Petree to set up a meeting with him, Lewin and herself.
Annual Membership Meeting: The annual membership meeting had taken place on October 20 via Zoom with good attendance. Featured speakers were Dr. David Lambert, Equine Analysis Systems, speaking about the aforementioned research project that took place at Emerald Downs, and Emerald Downs President Phil Ziegler.
Stallion Season Auction: The online auction dates are December 16-23. See previous notes.
Awards Banquet: There will be a fundraising auction, with awards presentations still to be determined –perhaps announced in February with video/virtual presentations at that time or perhaps an in-person banquet to be scheduled later in the year, depending on COVID protocols. Online auction platforms that have been suggested and will be explored are: Stokes, Enumclaw Sale Pavilion or Highbid.
Goals and Initiatives: Nothing new to report. Israel suggested a committee to meet with Ziegler regarding the future of Emerald Downs and Emerald's long-term goals. He offered to be part of the committee. Discussion followed. Most agreed that COVID makes it difficult to predict short- and long-term goals at this time.
New Business
Election Results: For the WTBOA Board of Directors, incumbents Halvorson, Griffin and Webber were re-elected, along with Board member-elect Leong. Incumbent Bultena unfortunately was not re-elected, but she was highly commended and thanked by all for her service and participation. It is hoped that she will run again in the future.
For the Sales Committee, incumbents Halvorson and Webber were re-elected, along with Sales Committee member-elect Kathleen "Katie" O'Connor. Incumbent Kara Toye had declined to run due to having relocated to Kentucky.
Next meeting: Scheduled for Tuesday, January 19, 2021, at 12:15 p.m. via Zoom.
It was moved by Pabst and seconded by Griffin to adjourn the meeting at 1:45 p.m. Motion was approved and the meeting was adjourned.
---
January 19, 2021, Meeting Minutes
Pending approval at next meeting
Next Meeting
Tuesday, February 16, 2021