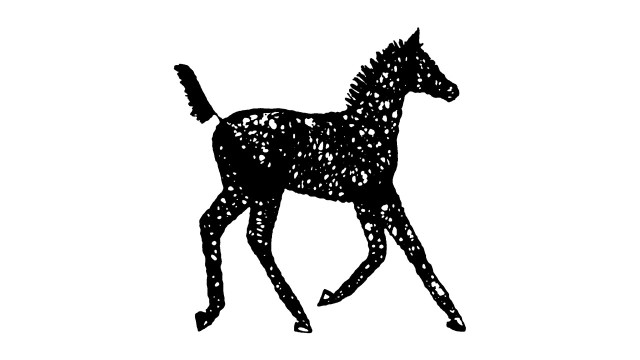 November 2, 2016
Board Members Present: William P. Brewer, Mary Lou Griffin, Nina Hagen, Dana Halvorson, Debra Pabst, John Parker and Steve Zerda. Absent: Tim Floyd, Dr. Duane Hopp, Keith Swagerty, Candice Tollett and Jennifer Webber. Staff present: M. Anne Sweet.
The meeting was called to order at 12:30 p.m. at the WTBOA offices by President Halvorson.
Previous Board Minutes: Minutes from the September 30, 2016, meetings were presented and reviewed. Pabst moved to approve the minutes as presented. Zerda seconded the motion and the minutes were approved.
Finance Committee Report: Treasurer Pabst reported that all is going well and on track. The income is a little ahead of both the budget and last year's income, but the expenses are a little higher, mostly related to the sale. Overall, the net income at this time is a positive $5,161. Track dues have been received from Emerald Downs and membership dues will be coming in. A draft budget has been prepared. Pabst requested that Board members review the budget as presented, and if there are any questions or suggestions, please contact her. The budget will be discussed and approved at the December 2016 Board meeting. The A/R (Accounts Receivable) Aging Summary was reviewed and looks pretty good. The main outstanding amount is for two sale horses that were signed for by Jeff Metz. Staff has been in contact with Metz, and he is submitting payments.
Northwest Race Series (NWRS): Chairman Pabst reported that the NWRS funds look good. Approximately $53,000 in 2017 nominations have been received, compared to $41,500 for the same time period in 2016. More stallions were nominated for 2017, and there is much more in the Carry Forward account ($21,800 compared to $3,400 last year).
Sales Committee Report: Chairman Griffin reported that two horses are not yet paid for – one consigned by Ron and Nina Hagen and one consigned by Dr. Rodney Orr. Griffin expressed confidence that payment will eventually come in, but the Sales Committee may need to consider how to deal with this buyer next year. Interest is being charged and, if needed, the past due account can be turned in to the Washington Horse Racing Commission at the beginning of next season. It was noted that the BloodHorse had listed the results of 12 sales, but the WTBOA Sale was not included even though it had almost as many horses and a strong, significantly-improved median.
Publications Report: Sweet reported that the Fall issue of the magazine had mailed and members and subscribers should be receiving it within the next couple of days. The 2017 calendar and the Stallion Register are in progress. In addition to the stallion statistical pages and advertising, content for the Stallion Register will include a profile on Ed and Jean Welch and a profile on Washington Racing Hall of Famer Herman Sarkowsky, as well as stakes recaps and other relevant news and statistics.
Washington Horse Racing Commission (WHRC)/Emerald Downs: The year-end Presiding Steward's and 2016 Equine Health and Safety reports were included in the Board packet. Halvorson and Pabst reported on dialog that they had each had individually with Emerald Down Vice President Jack Hodge and/or information that was reported at a recent Washington HBPA meeting. Emerald is still breaking in a new track man, who started in 2016. During the off-season, the track is being stripped to its false bottom and silicone sand is being added to the outside of the track. It was reported the Robbie Baze had stated that the new track man is a good communicator and is in the process of adjusting to the conditions in the Pacific Northwest, which are different from those where he was previously stationed in Arkansas. Emerald management has learned that the track remains in better shape if they keep the infield hydrated. Former track man Wayne Damron will be returning in the fall to help with the track.
It was noted that there were 44 percent fewer two-year-old races, and that races with six-horse fields and sometimes even seven-horse fields often weren't taken. All Board members and constituents are encouraged to talk to track management to emphasize the importance of having a strong two-year-old program.
Dates for the 2017 Emerald Downs meet will run from April 8 through September 17, one week longer than in 2016.
It was noted that Commission Chairman Jeff Colliton is anxious to adopt uniform medication rules. It was also noted that the rulings should be based on good science and that Washington has worked hard to achieve reasonable and comprehensive medication rules.
Pabst noted that she will be attending the AAEP (American Association of Equine Practitioners) meeting in early December. One of the topics of discussion will be that findings have shown that tying up in Thoroughbreds is tied to going fast and there are questions about that medication.
Administrative Assistant Position: Halvorson and Sweet have been conducting weekly interviews and have had several good interviews with people who seemed interested, but then ultimately declined or did not follow through. Staff member Julia Wolters' last day is Thursday, November 17. Two other candidates will be interviewed shortly – Adrianna Collins, currently at Pegasus Equine and Rehabilitation; and Tara Homfeldt, who owns and breeds Thoroughbreds in partnership with her parents and others.
Board and Sales Committee Elections: Ballots have been mailed and the postmarked deadline is November 14, 2017. Running for the Board are incumbent Duane Hopp, as well as Pam Christopherson, Jim Engstrom, Petra Lewin and Greg Luce. (Henry Leong and Roy Schaefer had originally said that they would run, but later declined due to health and schedule conflicts, respectively.) Sales Committee nominees are incumbents Nina Hagen and Bryson Cooper, as well as Neal Christopherson and Marilyn Wulff. Griffin volunteered to help count ballots.
Annual Awards Banquet: The awards banquet is scheduled for Saturday, February 25, 2017. Sweet will check with 2nd Vice President Tollett to see if she will be available to chair this committee again. [Sweet later communicated with Tollett, who stated that she will help procure items, but since she is in Arizona, she will not be available to help as she has in the past.] The success of the dessert live auction at the Diego Sanchez fundraiser was noted. It was suggested that the focus of our auction be on bigger items, such as items that people would be paying for anyway, rather than so many smaller items. Sweet will send out a list of what was donated last year and what these items sold for.
Parker stated that he will donate 10 tons of hay from S & W Hay Company and will get a receipt or certificate for the auction. He noted that he will donate one additional big ticket item. It was suggested that Bill's Country Feed and Tony Loften also be contacted.
Pegasus Training & Rehabilitation Two-year-olds in Training and Horses of Racing Age Sale: Due to high demand, Pegasus will once again hold a horses in training sale on Tuesday, March 21, 2017, with a training preview on Monday, March 20. Staff will be assisting with their catalog and other professional services, as they did for Pegasus's 2011 and 2012 sales.
Next Meeting Date: The next meeting was scheduled for Thursday, December 15, 2016.
The meeting was adjourned at 1:35 p.m.
---
December 15, 2016, Meeting Minutes
Pending approval at next meeting
Next Meeting
Tuesday, January 24, 2017