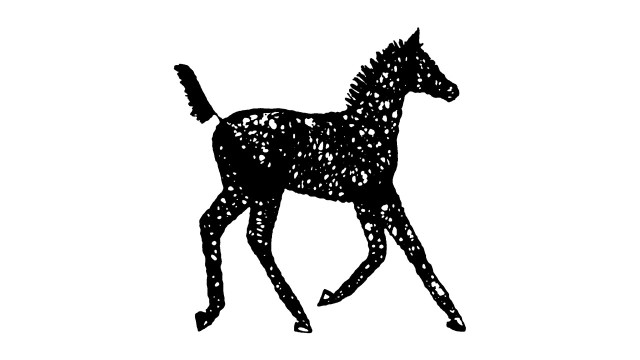 May 21, 2019 
Board Members Present: Melodie Bultena, Pam Christopherson, Mary Lou Griffin (phone), Dana Halvorson, Dr. Duane Hopp, David Israel, Petra Lewin (phone), Greg Luce, Debra Pabst, and Jennifer Webber. Absent: Jim Engstrom and Nina Hagen. Staff present: M. Anne Sweet.
The meeting was called to order at 12:35 p.m. at the WTBOA offices by President Halvorson.
Previous Board Minutes: Minutes from the April 29, 2019, meeting were presented and reviewed. Hopp moved to approve the minutes as presented. Bultena seconded the motion. The minutes were unanimously approved.
Finance Committee Report: Treasurer Pabst reported that the budget is in the negative for the calendar year.
The letter requesting track dues in the amount of $17, 334 (similar to last year) has been sent and this help with the numbers.
We unfortunately will be needing more repairs to the HVAC system, which is 20-plus years old. We have a maintenance agreement with Mac Air Northwest, which is operated by the same technician who maintained our system with the former Design Air (which originally installed the system), so he is familiar with the system and knows where to get the aging replacement parts, etc.
There will also be a 35 percent increase to the largest portion of the liability insurance with Philadelphia Insurance Company, through Duane Weber Insurance. [Other options were looked at and we did receive another quote from the Hansen Insurance Group, but they were unable to compete with the current quote, even at the new higher rate. Sweet contacted the Washington State Insurance Commissioner's office and was told that this increase was requested by the insurance companies. Once it was reviewed and approved by the Insurance Commissioner's office it became a statewide law and increase.]
Pabst noted that the current level of losses to the Profit and Loss and Balance Sheet are not sustainable and changes may need to be made if this is not turned around. Potential changes will be reviewed throughout the rest of the year. We will have a better idea of the financial situation after the sale in August. Any and all fundraising ideas from Board members are welcome.
It was also noted that as the result of a legislative change in Kentucky, we will no longer be required to collect sales tax from people who purchase Kentucky seasons in the Stallion Season Auction as we did last year. (This sales tax was then paid to the Commonwealth of Kentucky Depart of Revenue.) Per a letter from the Kentucky Department of Revenue, dated April 25, 2019, House Bill 354 was signed into law in March, making us eligible to receive an exemption "for all sales of admissions made by nonprofit organizations, as well as sales of tangible personal property and digital property made at fundraising events by these nonprofit organizations."
Northwest Race Series (NWRS): Chairman Pabst reported that there was one late nomination in the amount of $3,500 and the NWRS fund balance for the 2019 series is in good shape. Owners also have until May 31 to make an extended late payment of $5,000 to make their two-year-olds eligible for the series as well as making them eligible for the extra $50,000 added to the Gottstein Futurity (making a $100,000 purse for eligible horses).
Sales Committee Report: Chairman Webber reported that as of this date there were 92 yearling entries, plus four broodmares and one horse of racing age. We have also been contacted by a California breeder about another possible ten yearlings and ten broodmares. They have until May 31 to let us know. Final payments for nominated yearlings are due on June 1. There is a sales committee meeting scheduled for Tuesday, June 11. [The California breeder later entered 16 yearlings and ten broodmares. With other entries, that brought the total to 105 yearlings, 17 broodmares and one horse of racing age.]
Publications Report: Sweet reported that the staff has been working on the sales catalog and the summer issue of the magazine. Notices to advertisers have been sent and staff will make follow-up contacts as needed. Griffin has responded to the sales prep Q & A, and Pabst has agreed to respond to the questions also. Webber has contacted some of her out-of-state connections and it is hoped that one or two other might respond to the Q & A as well.
Washington Horse Racing Commission (WHRC)/Emerald Downs Report: There was no WHRC meeting in the month of May.
Annual Membership Meeting: The date for the Annual Membership Meeting is set for Saturday, July 13, 2019, 12:30 p.m. at Emerald Downs (Emerald Room, 4th Floor). Sweet reported that Hagen had contacted Dr. Claude Ragel about speaking again and he has agreed to do so. Possible topics were discussed and it was decided that since the attendance had been light last year and the topics were interesting (throat/airway issues and standing castration), we could suggest that he might speak on those same topics again this year or he may have something else of interest that he might like to talk about.
Goals and Initiatives: Luce, with assistance from Israel and others, had compiled a list of Allowance/Allowance Optional Claiming conditions that were from actual charts of races that had been written and run under those conditions. It was discussed that we would like to add another condition for Washington-breds. The Hastings Allowance condition (included in the list) was noted as an example of something that could be similarly added at Emerald Downs. The Hastings Allowance condition, as an example, was "for fillies three and four years old which have never won two races or British Columbia-breds which have never won three races."
It was noted that we first need to present it to the WHBPA and get their support. Pabst is on the Condition Book committee and she will talk to that committee at their next meeting. The Condition Book committee also includes Emerald Downs President Phil Ziegler, Emerald Vice President Jack Hodge, Racing Secretary Bret Anderson, plus horsemen representatives WHBPA President Pat LePley and WHBPA Board Members Dean Mazzuca, Greg Moore, and Tom Wenzel. Sweet was asked to e-mail the list of conditions also to WHBPA Executive Director MaryAnn O'Connell. Sweet was also asked to call to their attention that these are the exact conditions from actual races with only the weights and purses removed. She was also asked to pass along that this condition change/addition was unanimously supported by the WTBOA Board of Directors and that it is hoped that this could be implemented this year.
Any updates or information can be sent to Sweet who will then disseminate the information. [Sweet and Israel later spoke with O'Connell who reported that she thought this type of condition was being written at one time, but she was not aware of why it was no longer being written. She said that she would communicate with Anderson to ask about this.]
Other ideas that were briefly mentioned were the idea of a sales stakes, which could include nomination and/or administrative/handling fees, and the suggestion that all horses that go through the WTBOA sale might also be eligible for Washington-bred conditions.
Other Business: Board members were reminded to continue to think about what new sources of revenue we might be able to generate.
It was noted that there had been a nice spread in the Muckleshoot newspaper about the equine youth group from the Tribe that had visited El Dorado Farms. It was reported that about 20 kids had attended and were enthusiastically involved in the "hands-on" activities that were made available.
Next Meeting Date: The next meeting was scheduled for Tuesday, June 25, 2019, but the date was later changed to Thursday, June 27, 2019.
It was moved by Pabst and seconded by Hopp to adjourn the meeting. Motion carried and the meeting was adjourned at 2:15 p.m.
---
June 27, 2019, Meeting Minutes
Pending approval at next meeting
Next Meeting
Friday, September 6, 2019