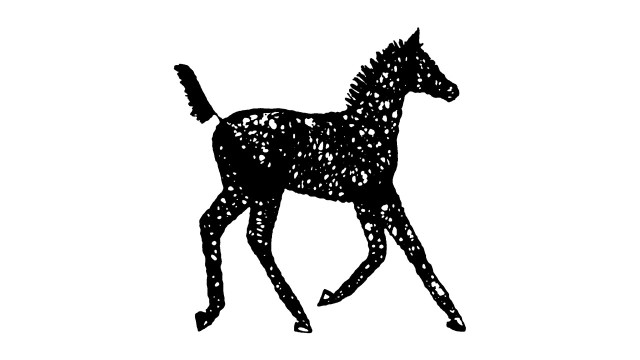 WTBOA Board of Trustees Minutes
May 20, 2016
Board members present: William P. Brewer, Tim Floyd, Mary Lou Griffin, Dana Halvorson, Dr. Duane Hopp, Debra Pabst, John Parker, Keith Swagerty, Candice Tollett, Jennifer Webber and Steve Zerda. Absent: Nina Hagen. Staff present: M. Anne Sweet.
The meeting was called to order at 12:25 p.m. at the WTBOA offices by President Halvorson.
Previous Board Minutes: Minutes from the April 22, 2016, meetings were presented and reviewed. Griffin moved to approve the minutes as presented. Webber seconded the motion and the minutes were approved.
Finance Committee Report: Treasurer Pabst reported that everything looked good on the financial reports and the budget is on track. The Accounts Receivable Summary is not too large at this time. We are still trying to get US Bank to get back to us with some information that we can use to make a side-by-side comparison to the information that was provided by Bank of America. Sweet will contact US Bank to let them know that they have one month to respond.
The liability insurance, which is a requirement of our lease agreement with Emerald Downs, is up for renewal. The replacement value of the building has been set at $1.5-million. It was decided to lower that from the previous value of $2.4-million. The policy also includes coverage for directors and officers.
We received notification that an IRS penalty of $5,520, plus interest of $356.72, totaling $5,876.72, that had been pending since fiscal year end June 2012 was finally removed. This related to Form 990 for that time period, which had been filed by former Board member and CPA Stan Gillman, but it was not received by the IRS at that time. The IRS had been investigating the matter, with much input and evidence in the meantime from Gillman and Sweet.
Sales Committee Report: Sales Committee chairman Griffin reported on a recent Sales Committee meeting. Sales barn manager Floyd Hughes expressed concerns about the stable area and what condition it might be in at the time we need it for the sale. It was noted that the Indian Relay Races, which take place in mid-June, will be drawing more teams, and therefore more horses and possibly more wear and tear in the temporary barns. There is also ongoing research being conducted by Dr. Warwick Bayly and there are eight horses that will be stabled in the temporary barns for a period of time, as well as pony horses that are stabled there.
Catalog deliveries have been arranged once again in order to provide personal contact with trainers and other interested parties: Northern California (Erin Anderson), Southern California (Leslie Carter), Alberta (Monica Russell) and British Columbia (Halvorson).
There are 123 yearlings entered to date with some very nice pedigrees.
A motion to pass a steroid policy that is in line with the Keeneland, Fasip-Tipton and Ocala sales companies was approved. This will remove the 45-day time period for use of steroids; i.e., so there should be no use of steroids. However, the extra step that had been suggested of stating that the WTBOA reserved the right to do random testing of sales horses was not approved.
A quote for bigger TV screens in the walking ring had been received in the amount of $5,800, plus labor. Pabst suggested that rather than go to that expense, there should be one camera that can focus in on just the hip number and bid for the horse in the ring, rather than having a split screen that also includes the horse in the ring. A second camera would be set up for the live stream of the sale, which we plan to do again this year. Sweet had gotten a verbal quote from Emerald Downs' TV department that estimated the additional camera would be about $1,000.
Some sale advertising will be added in TDN (Thoroughbred Daily News), but otherwise advertising will be about the same as in the past.
An apprentice is being sought to shadow Hughes for the next two to three years or until such time as he decides to retire from the position. Milt Tremblay will post that job description that Hughes had provided. It might be possible to find a school teacher who would have the summers off to fill the position. There will be a stipend of $3,000-$3,500 for about six weeks of work, estimated to average about six hours a day, except right around the sale date when the hours would likely be longer each day.
The WTBOA will participate in Breakfast at the Wire again this year, which will take place every Saturday morning from July 9 through August 27 during the hours of 8:00-10:00 a.m. The dates that were decided on for WTBOA participation, a presentation and to answer questions about the sale, are July 23 and August 13. Duane and Sue Hopp have volunteered to be present on July 23. Swagerty and Parker have volunteered to be present on August 13. Others are welcome on either date as well. There is a large printed catalog page from last year that can be used for discussion and to answer questions. Catalogs, magazine and calendars will also be provided as hand-outs.
Northwest Race Series (NWRS): Pabst reported that one late nomination for a two-year-old of 2016 was received in the amount of $3,500. There is one final deadline of May 31 for nominations of two-year-olds. The cost for nomination at that deadline is $5,000.
Publications: Sweet reported that the staff is currently working on the Summer issue of the magazine, with the sale catalog to follow quickly on its heels. Sweet noted that the following editorial would be included: Summer Sale Preview (by staffer Sue van Dyke); Ask the Experts, with responders and questions as determined at the previous Publications Committee meeting; Stallion Profiles on Demon Warlock (by Pabst), Giacomo (by Webber) and Nationhood (by Griffin); an article on microchipping (by Kimberly French); a profile on Karl Krieg (by Halvorson); and a photo journal of his and his wife's trip to the Dubai World Cup (by Zerda). Zerda spoke briefly to the Board about his trip. Webber noted we will be making some changes to the way some things are reported, notably the Emerald Downs stakes, and invited Board members to provide her or Sweet with input about these changes and/or suggested topics or profiles that they might want to suggest.
Pegasus World Cup: It was noted that organizers of the $12 million Pegasus World Cup (planned for January 28, 2017) already have 12 ownership groups on board at $1-million each. The Stronach Group is the driving force behind the Pegasus World Cup. All the spots for the 1 1/8 mile race to be run at Gulfstream Park were filled in about a day. The Stronach Group intended to purchased three spots in the starting gate if there wasn't sufficient interest, but that wasn't necessary. The race will be restricted to 12 horses. Owners with a spot in the gate can race, lease, contract, share a starter, or sell their place in the starting gate. Owners will share equally in 100 percent of the net income from pari-mutuel handle, media rights and sponsorships from the Pegasus World Cup. The purse will be the largest in the world, with the winner getting $7-million, $1.75-million for second, $1-million for third and $250,000 for the fourth- through last-place finishers.
Washington Horse Racing Commission (WHRC)/Emerald Downs: There was no WHRC meeting in May. The next meeting will take place on Friday, June 10. It was noted that the Association of Racing Commissioners International (ARCI) has scheduled their summer meeting to take place in Seattle, July 13-15, 2016. They will be holding a Town Hall meeting on Wednesday, July 13, and have requested use of the WTBOA Sales Pavilion for that meeting. [WHRC Executive Director Doug Moore later contacted Sweet to let her know that they had decided to hold the Town Hall meeting at Emerald Downs in the Emerald Room. A notice will be sent to all interested industry members when more information is available.]
Annual Membership Meeting: The Annual Membership meeting will be held on Saturday, July 16. The Jockey Club had been contacted to see if they would come for the meeting to make a presentation regarding microchipping. They expressed an enthusiastic interest in coming and had inquired about the possibility of a travel stipend. A stipend not be offered, but we will offer to put them up in the Comfort Inn hotel for a couple of nights. They had also asked about what other topics might be of interest and we will ask them to also discuss their online registry and the online registration process. Sweet will contact them with our proposal and suggestion.
The program's schedule will be as follows, commencing at 3:30 p.m. – 3:30-4:00 p.m. WTBOA business portion of the meeting; 4:00-5:00 p.m. The Jockey Club presentation and questions; 5:00 p.m. dinner buffet (catered by Emerald Downs) served; 5:00-6:15 p.m. dinner and continued discussion or social hour; 6:30 p.m. Emerald Downs first post.
Parker generously offered to sponsor ten $50 vouchers and one $500 voucher as door prizes. These will be drawn at the end of the meeting and members must be present to win.
Webber asked Sweet if she could ask Emerald Downs if they would be able to provide no-host beer and wine at the meeting.
Summer Internship Opportunity: The internship opportunity description that Zerda had written up had been sent to University of Arizona Race Track Industry Program, Washington State and Oregon State Universities' veterinary and agriculture departments, and King County 4-H. It has been determined that we need to contact the universities earlier than we did this year, probably in November or December for the following summer. Webber suggested that the internship description could be posted on various online Farm Bureau pages that anyone may be aware of. Another suggestion was to contact Darley Flying Start in Kentucky. Perhaps they might know of kids who would want to have an internship on their resume, or perhaps a young person who wasn't accepted for the current year Flying Start program might want to enhance their resume with experience through an internship opportunity.
Letter from Kate Lantaff: Parker had forwarded a letter to the Board that he had received from Kate Lantaff, which inquired about Breeders' Awards. Lantaff had been in Washington, then went to Kentucky and is now back in Washington. It was noted that Breeders' Awards had been fully restored, although at the same time the definition of the term "race meet" had been redefined to mean just the live race meet, rather than also including the non-live simulcasting season as it had in the past.
Brewer raised a question about who might be negotiating with Emerald Downs and the Muckleshoot Indian Tribe if the new card room starts making things profitable. Halvorson noted that the card room would probably not be connected to purses. Brewer asked if we shouldn't be prepared, in concert with the Washington HBPA, to make an appeal for something to come back to Breeders' and Owners' Awards if/when there comes a time that the card room does become profitable. He suggested that it might be prudent to be prepared, think forward and have some discussion between the leaders of the WTBOA and the WHBPA.
Nominating Committee: Hopp, Parker, Tollett and Zerda have terms that are expiring at the end of 2016. All are encouraged to run again as incumbents. Swagerty will chair the Nominating Committee, with assistance from Brewer. They will provide names of nominees who have agreed to run by July 1.
Washington-bred Races: Swagerty asked about Washington-bred races. Pabst and Brewer continue to attend the Condition Book meetings and advocate for Washington-bred races. The race office has agreed to hold the line but that hasn't happened. It's all about field size. Thoroughbred races have priority over Quarter Horse races. They are trying to fill seven, nine and ten races per day on Friday, Saturday and Sunday, respectively. If there is a race that doesn't fill as a Thoroughbred race, then they will add a Quarter Horse race.
Next Meeting Date: The next meeting is scheduled for Friday, June 17, 2016.
The meeting was adjourned at 1:55 p.m.
---
June 17, 2016, Meeting Minutes
Pending approval at next meeting
Next Meeting
Wednesday, July 13, 2016