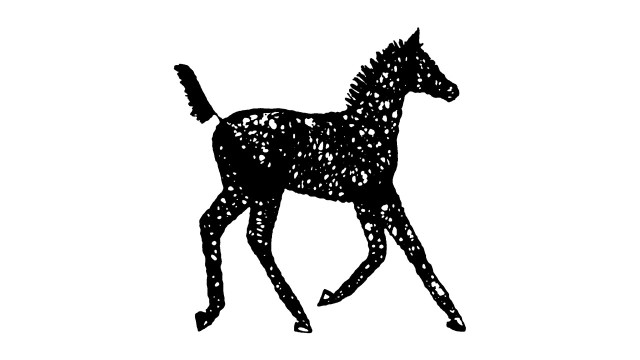 July 21, 2020
WTBOA Board Members Present: Melodie Bultena, Mary Lou Griffin, Nina Hagen, Dana Halvorson, David Israel, Petra Lewin, Debra Pabst, Jennifer Webber
WTBOA Board Members Absent Pam Christopherson, Jim Engstrom, Dr. Duane Hopp, Greg Luce
WTBOA Staff Members Present: M. Anne Sweet.
The meeting was called to order at 12:14 p.m. via Zoom by President Halvorson.
Previous Board Minutes: Minutes from the June 26, 2020 meeting were presented and reviewed. Bultena moved to approve the minutes as presented. Griffin seconded the motion. The minutes were approved.
Finance: Track dues came in at $13,000 as compared to last year at $17,000 which was not unexpected due to attendance restrictions as a result of COVID-19.
Other than that, the organization is in good shape financially. The WTBOA staff was commended for keeping costs as low as possible.
There will be additional costs associated with the sale this year including portable restrooms and additional fencing rentals and hiring of professional cleaners and other personnel for the sale in order to comply with biosecurity protocols.
Northwest Race Series: Due to the additional late nominations to the NWRS, the finance committee added an extra $10,000 to the Gottstein Futurity. Currently the monies allocated are within $500 of what is in the fund in order to remain very conservative.
Sales: At this point the sale is a go. Sweet and Sales Committee Chairperson Webber have been working diligently to make sure that all regulations are met. There are several contingency plans in place and the committee will decide what needs to be implemented as the sale approaches.
After securing a brand inspector with the help of WHRC Commissioner Dr. Everett Macomber, Sweet sent in the application to the Washington State Department of Agriculture for a permit to hold the sale.
As of July 21, there are three outs and one paddock sale entry, with the possibility of a few more.
Webber, Sweet and Sales Barn Manager Les Shannon are scheduled to meet on July 22 to touch base with Emerald Downs security and tour the barn area to decide layout and location of fencing, portable restrooms and buyers' corner.
Next sales committee meeting is scheduled for August 4.
Publications: The catalog went to the printer on July 1 and mailed July 16. People should start receiving them in the mail soon. Sweet is still working on the magazine with plans to get it to the printer asap. All of the additional issues due to COVID have taken up a large chunk of time that had been allocated to magazine production.
OLD BUSINESS
WHRC/Emerald Downs update: There is a commission meeting scheduled for July 24. Agenda items include running on Wednesdays/Thursdays in August without fans, two license renewals for betting platforms, and test barn protocols. Executive Secretary Doug Moore and the other commissioners have been very helpful and supportive of the WTBOA and racing in Washington in general. If Board members get a chance to thank them, it would be appreciated.
There has been a high percentage of Washington-breds winning and running at Emerald Downs this year. With 80 races run, two have been restricted to WA-breds. Overall 52 percent of starters have been WA-breds and 45 percent of winners were bred in Washington. Additionally, 25 percent winners are WTBOA sold.
Industry Promotional Video: Lewin has been in contact with a virtual tour person who can put together a video for $400. Emerald Downs has not been in contact despite numerous attempts and Lewin felt that it would be best to continue with the video on our own. Due to COVID-19 restrictions, new video footage may have to wait until next year. Sweet is currently working on a sale promotional video.
Goals and Initiatives: Nothing to report.
NEW BUSINESS
The passing of former WTBOA general manager Ralph Vacca was discussed prior to the meeting beginning. The WTBOA will find out where to send cards.
Griffin asked who were the legislators that are most supportive and knowledgeable of the horse racing industry in Washington as it is important that as individuals, board members support them in the upcoming elections. Sweet mentioned Joe Schmick and Strom Peterson. It was suggested that Sweet reach out to MaryAnn O'Connell and Pat LePley to get their input.
Board of Directors nominees:  Nothing new to report. Deadline for nominees is end of September.
Next meeting is scheduled for Tuesday, September 1, at 12 p.m. via Zoom conference call. If there is a need for a board meeting prior to that, a special meeting will be called. [The meeting was later rescheduled for Tuesday, September 8, 2020.]
It was moved by Bultena and seconded by Israel to adjourn the meeting at 1:10 p.m.
---
September 8, 2020, Meeting Minutes
Pending approval at next meeting
Next Meeting
Tuesday, October 6, 2020