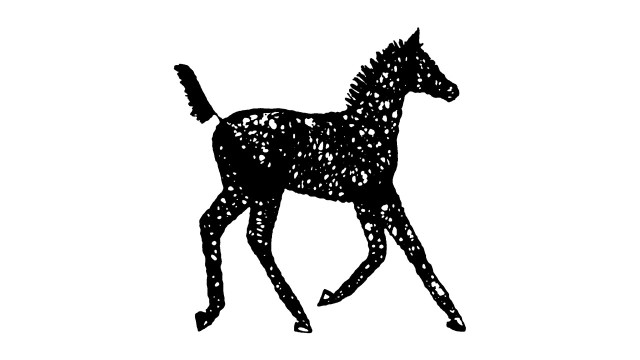 January 21, 2020
WTBOA Board Members Present: Melodie Bultena (phone), Pam Christopherson (phone), Jim Engstrom, Mary Lou Griffin, Nina Hagen, Dana Halvorson, Dr. Duane Hopp, David Israel, Greg Luce, and Jennifer Webber (phone).
WTBOA Board Members Absent: Debra Pabst, Petra Lewin.
WTBOA Staff Present: M. Anne Sweet.
The meeting was called to order at 12:20 p.m. at the WTBOA offices by President Halvorson.
Previous Board Minutes: Minutes from the December 6, 2019, meeting were presented and reviewed. Engstrom moved to approve the minutes as presented. Luce seconded the motion. The minutes were approved.
Sweet reported that WHBPA Executive Director MaryAnn O'Connell had informed her that Emerald Downs and the Race Office had agreed to implement both of the suggested Condition Book changes for the 2020 season (as discussed at the joint WTBOA/WHBPA meeting that took place prior to the last WTBOA Board meeting). They are:
An extra condition for Washington-breds will be added to straight non-winner of two Allowance races.
An extra claiming condition will be added for Washington-breds, as was done last year at the $5,000/$6,250 and $10,000/$12,500 levels. Washington-breds will also be able to run for approximately 25 percent higher at the upper two levels.
Finance Committee Report: The financial reports for the 2019 calendar year were reviewed. The negative bottom line was noted, although it was less than the previous year. It is anticipated that changes in staffing and the magazine, as well as the addition of a Northwest Race Series administrative fee and other changes should help to create an even net balance for 2020.
A total of $34,500 was paid out in 2019 in Sales Incentive Program (SIP) bonuses, leaving a balance of $7,878. A total of $14,200 was generated from yearling nominations from consignors and buyers for 2019, which makes a current balance of $22,078 in the SIP account. Funds from the Stallion Season Auction are still coming in, as of this date, so those funds have not yet been reconciled and transferred.
The current balance for the Washington Homebred Incentive Program (WaHIP) is $5,971.
The Stallion Season Auction was very successful. Forty-five (45) seasons sold for $55,524, plus $1,575 received in non-member fees. Preliminary expenses were $10,124, which created a preliminary net income figure of $46,974. The Sales Committee will discuss how to set aside and/or disburse those funds at their next meeting.
Northwest Race Series (NWRS): The carry forward for 2020 is smaller than it has been in previous years. The total available funds for the 2020 series are $116,479. It has been determined that $145,000 will be committed for the 2020 NWRS, allocated as follows: $20,000 each to the King County Express, Angie C., Barbara Shinpoch, and WTBOA Lads stakes. The allocation to the Nominated Sire Awards will be dropped from $10,000 for each of those stakes to $7,500 for each one ($4,000 to first, $2,500 to second, $1,0000 to third). For now, $35,000 has been committed to the Gottstein Futurity, with the caveat that more will be added later if possible. As in the past, it will be paid to the top five NWRS-eligible horses, no matter where they place, paid out as follow: $19,250 to highest placing eligible horse, $7,000 to second highest, $5,250 to third highest, $2,625 to fourth highest, and $875 to fifth highest.
It was noted that Emerald Downs has adjusted the percentages for the way stakes race purses are paid, as follows: 55 percent to first, 20 percent to second, 12 percent to third, six percent to fourth, four percent to fifth, and three percent split equally among the remaining finishers.
Sales Committee Report: Chairman Webber reported that there will be a Sales Committee meeting on Thursday, January 30. Les Shannon has confirmed that he will serve as the sales barn manager again. Sweet noted that Shannon will check the wasp traps when the horses are moved back in to the Emerald Downs backstretch. Engstrom offered to provide the wasp baits for the traps.
Publications Report: Sweet reported that the Stallion Register mailed on January 13. It was noted that some people still had not received their issues as of today's date. The Spring issue will be the Champions and Year-end issue. It will be available online only, not printed and mailed this year.
The 2020 WTBOA calendars have been well-received and the calendar spots ($50 each to honor a person or equine on a particular date) were successful.
Staff Changes/Association Priorities: Two of the three previously fulltime employees are now part-time, with only one fulltime employee now. The need to prioritize the association's needs was discussed. Priorities should be divided into three categories: what is necessary, what is desired but is a "maybe," and what can be given up. It was noted that there was already a full agenda with the fulltime staff, but now there will be fewer staff hours. Negatives could be a potential lessening of quality and/or potential errors, as well as a toll on staff quality of life. When examining needs versus wants, there will be a need to consider value and return on investment (ROI). There is currently a full-year bullet-point calendar of association activities, as well as a detailed staff "to-do" list of activities throughout the year. Sweet will put together a spreadsheet or diagram that will be more defining of time spent/staff hours for further discussion.
Engstrom noted that if needed (after analysis by the Board), Survey Monkey could be used to query WTBOA members with 10 questions or so about what they feel is important and/or needed for the association to provide.
Washington Horse Racing Commission (WHRC)/Emerald Downs Report: It was reported at the January 10 WHRC meeting that when Santa Anita cut back on days at the first part of their meet, this had negatively impacted the simulcasting handle at Emerald Downs. Stall applications at Emerald are on par with last year at this time. Unfortunately, as of this date, it looks like the purses on the first four Emerald stakes will be cut from $50,000 each to $35,000. Emerald Downs management and the WHBPA had looked at cutting those purses versus cutting the WA Cup purses. It was decided to keep the WA Cup purses at $50,000. However, Emerald is still seeking sponsors for the first four stakes in the hopes of keeping them at $50,000. Halvorson suggested that the WTBOA would assist with seeking sponsorships. It was noted that two of the WA Cup stakes (older fillies and mares and three-year-old colts and geldings) have lost their black-type status and that the WTBOA Lads Stakes (NWRS) has now also lost black-type status. There will be a purse increase of five to nine percent across the board at Emerald.
It was reported that there would be no Sun Downs race meet if a benefactor is not found. The WHRC is no longer able to assist with purses or grants as they have in the past. [Update: Later a benefactor did step forward and the Sun Downs meet will go forward for this year.]
Promotional Video: No update at this time. [Update: Video is in progress and should be available to be presented for the first time at the Awards Banquet.]
Annual Awards Banquet: The banquet is scheduled for Saturday, February 22, 2020, at Emerald Downs. Karen Proffitt will be able to assist with the planning. Procurement help is needed and procurement sheets are available. Various ideas and suggestions for procurement items were offered. Bultena, Israel, and Halvorson will be available to help with setup. Engstrom volunteered to donate items and will sponsor a category in the name of Left Coast Thoroughbreds. Israel volunteered to sponsor a category in the name of How We Roll. Griffin (Griffin Place) will once again sponsor Broodmare of the Year; Hopp (Castlegate Farm) will again sponsor Older Filly and Mare; and Hagen (El Dorado Farms) will again sponsor Sire of the Year.
Goals and Initiatives: See notes above regarding Condition Book. The Washington State Legislature is now in session and will once again be considering sports betting. Letters need to be written to Legislators to inform them of the importance of including horse racing. A letter with bullet points highlighting the many ways and the number of people, jobs, and businesses that are impacted by the Thoroughbred breeding and racing industry will be composed and sent.
Next Meeting Date: The next meeting was scheduled for Friday, February 21, 2020.
It was moved by Griffin and seconded by Luce to adjourn the meeting. Motion carried and the meeting was adjourned at 1:55 p.m.
---
February 21, 2020, Meeting Minutes
Pending approval at next meeting
Next Meeting
Friday, March 27, 2020