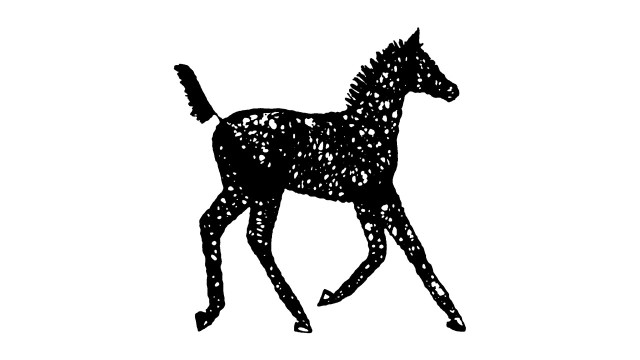 January 4, 2018
Board Members Present: Melodie Bultena (phone), Pam Christopherson (phone), Jim Engstrom (phone), Tim Floyd, Mary Lou Griffin, Dana Halvorson, Greg Luce, Debra Pabst and Jennifer Webber (phone). Absent: Nina Hagen, Dr. Duane Hopp and Keith Swagerty. Staff present: M. Anne Sweet.
The meeting was called to order at 12:30 p.m. at the WTBOA offices by President Halvorson.
Previous Board Minutes: Minutes from the November 1, 2017, meeting were presented and reviewed. A quorum was not attained for the December 14, 2017 meeting, so no business was conducted. Pabst moved to approve the November minutes as presented. Luce seconded the motion and the minutes were approved.
Finance Committee Report: Treasurer Pabst reported that the Profit and Loss (P&L) report for the calendar year 2017 showed a negative $34,000 bottom line. Approximately $19,000 of this was from a 2016 payment to consignors that was made in 2017 due to late payment received from a buyer. Another $20,000 was due to needed repairs to the 20-year-old HVAC system. The Finance Committee reviewed the 2018 calendar year budget and made some adjustments. As it stands, it shows a negative $32,000 bottom line. The big question mark, as always, is how the Summer Yearling and Mixed Sale will do. It was noted that vigilance will be required with the hope that the negative amount can be made up throughout the year. Griffin moved to approve the adjusted budget. Luce seconded the motion and the budget was approved.
There was also discussion about whether to expand the WTBOA Homebred Incentive Program (WHIP) bonuses to horses of all ages when they break their maiden. Currently, it has been paid only to two- and three-year-olds, although in 2017 one of the recipients was a four-year-old due to an inadvertent error on Emerald Downs' part, which was then honored by the WTBOA. The current available balance for WHIP is $13,000. Bonuses of $1,000 each were paid to four horses in 2017 ($4,000 total, including the four-year-old). Six horses were paid bonuses in 2016 ($6,000 total) for an average of $5,000 per year. Funds from the Stallion Season Auction are used to fund the WHIP and/or SIP (Sales Incentive Program) bonuses. Griffin moved to expand the WHIP bonuses to horses of any age who break their maiden at Emerald Downs and meet all other requirements as stipulated. Floyd seconded the motion and the motion was approved.
Northwest Race Series (NWRS): Committee Chairperson Pabst reported that as of January 3, 2018, the preliminary fund balance for the 2018 series is $134,000, which is higher than last year. Nominations will continue to come in through the end of January. As it was for last year, $150,000 will be committed to the NWRS. Of that amount, $30,000 will be allocated to the Gottstein Futurity for NWRS-eligible horses. Depending on the final fund balance at the end of January, that amount may be increased to $35,000, making it a $100,000 race. It was noted that this big amount in the Gottstein is a primary selling point as to why one should nominate to the NWRS. It was also noted that the Gottstein would be run later in the season this year, giving more time for the two-year-olds to develop, and it is open to colts and fillies. [Note: The purse for the Gottstein Futurity, which previously had been $65,000, will be $50,000 in 2018. Also, the race was originally scheduled for September 30 in 2018, but Emerald Downs' race meet was later shortened by one weekend, so the Gottstein will now be run on September 23.]
Sales Committee Report: Committee Chairperson Webber reported that the sale date has been set for Tuesday, August 21. We are still working on a replacement for retiring sales barn manager Floyd Hughes. The next sales committee meeting was set for Tuesday, February 6, 2018.
Publications Report: Sweet reported that the Stallion Register is at the printer and scheduled to mail on January 10. Staff is working on the Farm and Service Directory. She noted that it will probably be difficult to get a lot of the trainers prior to their return to training in February. Board members were requested to help with getting listings from their vendors. Sweet will e-mail a PDF of the Farm Directory listing form. Staff will also be working on the Spring Champions issue of the magazine. In addition to a recap and pictorial of the Washington Annual Awards Banquet, as well as profiles of the champions, the Spring issues will also include an Industry Snapshot column about the upcoming Emerald Downs meet and stakes schedule; "Get to Know the Face of" profiles on newest Board members Christopherson, Engstrom and Bultena; a reprint from the American Farriers Journal titled "Evaluating and Shoeing Foal Limb Deformities; a Washington Racing Hall of Fame profile on Wesley Ward; and various year-end statistics for 2017.
Washington Horse Racing Commission (WHRC)/Emerald Downs Report: There are no updates to report at this time. It was noted that the letter that had been composed by Sweet and Halvorson in regards to the Muckleshoot Indian Tribe Emerald Downs Fee-to-Trust Project had been well done. It is included in the forthcoming Stallion Register.
Annual Awards Banquet: The Awards Banquet is scheduled for Saturday, February 24. Board members are reminded to help with procurements, especially with speaking with their vendors regarding auction donations. Also, volunteers are needed for a variety of tasks. Sweet will send out procurement sheets, as well as a list of the volunteer duties for which help is needed with. Karen Proffitt, Susie Sharp and Candi Tollett have been contacted and/or will be contacted to see if they can assist.
Annual WTBOA Membership Meeting: The date had tentatively been set for July 8, but Emerald Downs Group Sales representative Vicki Potter had informed Sweet that due to other events taking place at Emerald Downs that day, it could be possible that the membership meeting may have to be pushed later in the evening. After discussion, it was decided that Sunday, July 1, after the racing would be a better date because there are no special events that might be likely to conflict. [Sweet later communicated with Potter and has reserved the Emerald Room for Sunday, July 1, for the meeting.]
Keynote speakers were discussed. One suggestion was Tim Ritvo, a member of Frank Stronach's Executive Board, perhaps discussing what Washington could do to help the horse and owner population. Halvorson has a contact and will inquire. It was also suggested that Board members continue to think about other possibilities.
Goals and Initiatives: Luce noted that Turf Paradise writes conditions that allow their state-breds to run at a higher claiming price. That is something that could be implemented here without any additional cost to Emerald Downs or the purse account. There may be other things also that other states are doing that could be implemented at Emerald Downs, such as extra conditions for Washington-breds. Pabst offered to collate these ideas and suggestions, which she would then take to the Condition Book committee, of which she is a member. However, she noted that she would need help in gathering information from the various states. She requested help from other Board members in reviewing the various Condition Books and make notes about the conditions that are offered in other states. Griffin offered to do Minnesota and Iowa.
It was noted that it would be good to meet with the WHBPA and get their approval before approaching Emerald Downs. Some Board members had been contacted by WHBPA Board member Jack Fabulich with a similar suggestion; i.e., that a joint meeting be set up to brainstorm various ideas that could help racing in Washington. Halvorson said that he would contact Fabulich.
Stallion Season Auction: The auction is in progress. It was noted that stallions participating in Iowa's stallion season auction are given the incentive that if their donated season sells, the resulting progeny is then eligible for three big races there. Pabst suggested that perhaps something similar could be done with the Washington Cup races. It was also suggested that staff begin contacting stallion owners earlier in the fall (say, in September), before they have committed to season donations elsewhere and also that we should try to get a few more from California. Halvorson said he would talk to some of the farms, if reminded early enough, and it was suggested that a person who has bred to a particular stallion could call the farm to request a season donation. Floyd said that he would be willing to contact Taylor Made next year. Sweet was asked to compose a letter regarding the Washington Cup idea to send to Emerald Downs and cc'd to the WHBPA. [A letter was composed and, after review by the Executive Committee, it was e-mailed to Phil Ziegler, Jack Hodge and Bret Anderson at Emerald Downs and cc'd to Pat LePley and MaryAnn O'Connell of the WHBPA. Hodge responded to Sweet and stated that they were not interested because they felt that it would be difficult to track (even though the letter stated that the WTBOA would assist with tracking those horses) and also that he couldn't guarantee that those stakes races would exist or at what level three years down the line when those horses would finally be of racing age.]
Officer Nominations: Forms were provided to Board members to make nominations for the various officer positions: President, 1st Vice President, 2nd Vice President, Secretary, Treasurer and Finance Committee member. Sweet will also e-mail the form to those Board members who were not in attendance. Once the nominees are turned in, Sweet will contact each nominee to ask if they are willing to accept the nomination(s). Voting will take place at the February Board meeting.
Next Meeting Date: The next meeting was scheduled for Friday, February 23, 2018.
The meeting was adjourned at 1:45 p.m.
---
February 23, 2018, Meeting Minutes
Pending approval at next meeting
Next Meeting
Friday, March 30, 2018