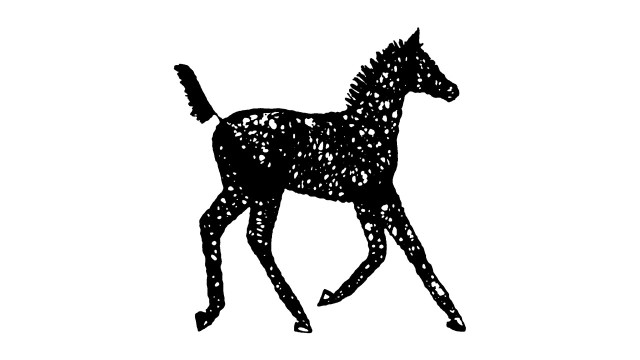 February 21, 2020
WTBOA Board Members Present: Melodie Bultena, Jim Engstrom, Mary Lou Griffin, Dana Halvorson, David Israel, Greg Luce, Jennifer Webber, Debra Pabst, Petra Lewin.
WTBOA Board Members Absent: Pam Christopherson, Nina Hagen, Dr. Duane Hopp.
WTBOA Staff Members Present: M. Anne Sweet.
The meeting was called to order at 12:16 p.m. at the WTBOA offices by President Halvorson.
Previous Board Minutes: Minutes from the January 20, 2020 meeting were presented and reviewed. Griffin moved to approve the minutes as presented. Bultena seconded the motion. The minutes were approved.
Finance: Not a whole lot to report this early in the year.
There were some changes made to the allocation of the stallion season auction funds. It was felt that with a carryover of $7,878 from last year into the Sales Incentive Program (SIP) account that we were comfortable only allocating $15,000 into the SIP fund (instead of $21,000). The remaining $6,000 was redistributed with an additional $5,000 slated for the 2024 stakes bonuses and $1,000 to the general fund.
Special thanks to Henry Leong and Claudia Canouse for the tremendous amount of work they put into making the stallion season auction a success.
It was noted that stallion owners can still purchase unsold seasons in order to make their stallions offspring eligible for the stakes bonuses.
Board members need to start planning now to procure seasons next fall for the auction.
Northwest Race Series: Compared to last year there is approximately $5,000 less available for the 2020 race year. To make up the difference it was decided to allocate $35,000 to the Gottstein Futurity to make that an $85,000 purse instead of the $100,000 purse, with $50,000 in NWRS funds that was added last year.
Sales: This year's starting letter is V. Committee chair Webber is working on a letter to send to potential consignors. Les Shannon has agreed to return as sales barn manager. Publications such as BloodHorse, Daily Racing Form, Paulick Report, etc. need to be contacted now in order to make sure the sale is on their calendars.
Publications: They have been on the backburner due to the banquet. Once the banquet is over the focus will be on the Champions issue, which will also include year-end statistics. This will be an online issue only. There was quite a bit of discussion over the change to two print and two online issues per year. Due to budget restrictions, it needs to stay this way for now. Sweet is going to look into adding a print option to the online issues for people who would like to make a hard copy.
WHRC/Emerald Downs update: As of the last commission meeting the track was on par with last year in regards to the number of horses on the grounds (347 with 1,060 stall apps). It was reported that the weather has been agreeable, which has led to favorable track conditions. There was $100,000 worth of dirt and fiber added to the track surface during the offseason and then it was graded with GPS guidance. The plan is to put another $100,000 worth of material on the track next year.
The commission is looking into introducing Stridemaster technology during the races this year, which involves putting a GPS tracker in the saddle towels in order to gather data. They are also further utilizing the InCompass software to help identify at risk horses.
Sun Downs meet will go off again this year. At the time of this meeting horses were moving in. Race dates will be April 18, 19, 25, 26 and May 2 and 3.
The commission was hopeful that horseracing would be able to get $500,000 grant from the Washington State Legislature in order to fund the Class C tracks and pay for the track vet.
The Tribal Bill regarding sports betting had passed in the House of Representative and was headed to the Senate. It is anticipated that if it passes the Senate, the Governor will sign it. There was quite a bit of discussion as to how the State and the racing industry could work together to further help the racing industry. It was recommended that board members be ready to help if a legislative work session is permitted. (The work session was held on March 4.)
WHRC Executive Secretary Doug Moore has been very helpful in facilitating conversation between the horsemen and Legislature. He feels that the gaming commission needs information as to what other states are doing to support horse racing. Ideas for generating additional income that might work in Washington include receiving money from tribal entities that are garnered from instant racing machines and money from a sales tax deferral similar to what Texas has done recently. Moore suggested that we focus on the preservation of farmland/open space, and the jobs that the racing industry provides both on and off the track when explaining why the racing industry is beneficial to the State.
It was suggested that the Washington State Department of Agriculture and the Washington State Grange may have lobbyists that would be willing to help the racing industry.
Due to generous sponsors, three of the first four stakes races of the Emerald Downs season had their purses bumped up to $50,000 in order to keep their black-type status.
The commission voted to not adopt the voided claim conditions that is utilized in California. The only way a claim can be voided in Washington is in the case of a catastrophic breakdown.
Industry Promotional Video: Petra Lewin has met with Emerald Downs Director of Broadcast Publicity Joe Withee to collaborate on the video. It is hoped that the video will be finished and make its debut at the awards banquet. The video is approximately one minute long and features all aspects of the racing and breeding industry.
Annual Awards Banquet: Set for February 22. Volunteers were lined up for set up and take down. It is anticipated that there will be around 200 guests. Sweet is going to communicate with the OTOBA next fall in hopes of not holding the two (Washington and Oregon) awards ceremonies on the same evening next year.
Goals and Initiatives: There has been some success in the efforts to increase WA-bred support in the condition book. It was noted that the initiatives that were put forward were well received.
In open claiming races from $5,000 to $20,000, WA-breds will be eligible to run for one level up. For example, in a $20,000 race, WA-breds can run for $25,000, in a $5,000 race they run for $6,250, etc.
WA-breds will also be allowed to run for an extra condition in allowance races. In a straight nonwinners of two races, WA-breds can run as NW3. In the nonwinners of two other than races (NW2X), WA-breds will also be allowed one more condition. In addition, maiden WA-breds will be allowed to run in allowance races, with a three or four pound weight allowance.
The Muckleshoot Tribe is supplementing $700,000 into the purse account this year.
There was some discussion regarding the lower handle during the off season. Some possible reasons for this included the change of opening dates at Santa Anita and no food in Turf Club during off season. It was also noted that some tote machines are in disrepair, the take out on exotic wagers is too high, and not taking advantage of split screen technology.
Old Business: 2020 Elections were held. Results are as follows: President – Dana Halvorson; 1st Vice President – Jim Engstrom; 2nd vice president – MaryLou Griffin; Secretary – Jenny Webber; Treasurer – Debbie Pabst; Finance – Greg Luce.
Opening the finance committee meetings to all board members was discussed.
There was a reminder that the Washington Thoroughbred Foundation was eligible to receive donations through both Amazon Smile and Fred Meyer rewards. Sweet will mention it again in the next publication.
Next meeting is scheduled for March 27, 2020 at 12 p.m. at the WTBOA building.
It was moved by Engstrom and seconded by Pabst to adjourn the meeting at 2:04 p.m. The motion passed and the meeting was adjourned.
---
March 27, 2020, Meeting Minutes
Pending approval at next meeting
Next Meeting
Friday, May 1, 2020