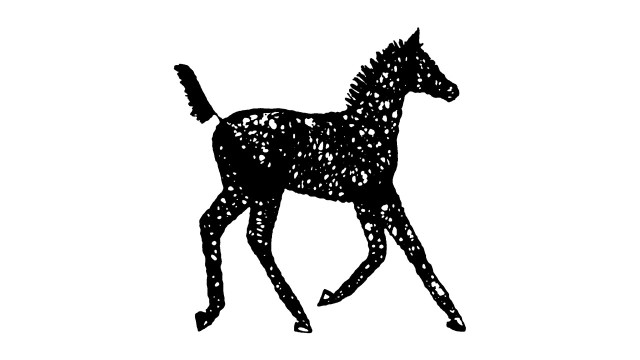 February 22, 2019
Board Members Present: Melodie Bultena, Jim Engstrom, Mary Lou Griffin, Dana Halvorson, Dr. Duane Hopp, David Israel, Petra Lewin, Debra Pabst, and Jennifer Webber (phone). Absent: Pam Christopherson, Nina Hagen, and Greg Luce. Staff present: M. Anne Sweet.
The meeting was called to order at 12:25 p.m. at the WTBOA offices by President Halvorson.
Previous Board Minutes: Minutes from the January 22, 2019, meeting were presented and reviewed. Engstrom moved to approve the minutes as presented. Pabst seconded the motion. The minutes were unanimously approved.
Finance Committee Report/Stallion Season Auction: The 2019 budget had been presented for review at the January meeting. There being no further discussion, Engstrom moved to approve the budget as presented. Hopp seconded the motion, which was unanimously approved.
Treasurer Pabst reported that the online Stallion Season Auction had netted about $33,400, which was double what had been raised in previous years. After some discussion regarding Thoroughlybred.com, which hosted the 2018 (first-ever) online auction, versus Starquine.com, which also hosts online stallion season auctions, it was decided to stay with Thoroughlybred for another year. There had been some minor glitches, but overall their pricing is better, especially on the lower priced stallions ($10 per listing, plus 3 1/2 percent commission on sold seasons for Thoroughlybred versus Starquine's pricing of a flat fee of $50 per listing on all seasons for stallions with stud fees of $2,500 or less and $100 per listing on all seasons with stud fees over $2,500). Sweet had been informed by Thoroughlybred that another organization had already inquired about December 2019 dates, so the Finance Committee had instructed Sweet to pay the $1,000 deposit to Thoroughlybred to hold the dates for the week of December 16-22. We will fine tune the actual auction dates later in the year.
We will begin soliciting seasons in September. An incentive is still being developed. It has been suggested that perhaps $5,000 could be available for the initial incentive, which would be for two-year-olds of 2022. Every foal of all stallions whose seasons sold will be eligible for the incentive. One idea that was suggested would be to pay a bonus out to the winning connections of a selected stakes race, for example the Gottstein Futurity, wherein $2,500 would be paid to the stallion owner and $2,500 would be paid to the purchaser of the season. It was also noted that there would be ancillary benefits to the farms and stallion owners who donated seasons, through exposure and advertising, etc.
Northwest Race Series (NWRS): Chairman Pabst reported that this year there is over $151,000 (including the Carry Forward amount) in funds for the 2019 series, and it has been decided to commit $170,000 toward the 2019 NWRS. It will be allocated the same as last year ($20,000 to each of four two-year-old stakes, plus $10,000 in Nominated Sire Awards to each of those stakes). However, this year $50,000 (compared to last year's $40,000) will be added to the Gottstein Futurity, making $100,000 in purse money for the Gottstein. After discussion with the race office, it has been decided that this year if an owner pays $5,000 to supplement a horse into the Gottstein, that horse will be eligible to run for the entire $100,000. Horse that are not NWRS eligible or that do not pay the $5,000 supplement will be running only for the $50,000 in purse money and not the $50,000 in NWRS funds). Also, the $5,000 supplement will be added to the $50,000 supplement from the NWRS, rather than to the purse.
Sales Committee Report: Chairman Webber reported that the committee is still working on finding a replacement for Sales Barn Manager Floyd Hughes. She also noted that we will soon be accepting entries for this year's sale. The "early bird" entry deadline is Friday, March 29.
Publications Report: Sweet reported that the staff has mostly been busy working on the annual awards banquet and live and silent auctions. However, they are also working on the Spring Champions and year-end statistical review issue of the magazine. Pabst noted that the magazine would be the place to include stories about the champions and/or interviews with the awardees, rather that having lengthy speeches at the banquet.
Washington Horse Racing Commission (WHRC)/Emerald Downs Report: WHRC Executive Secretary Doug Moore was present just prior to the start of the Board meeting to update the Board about the sports betting bills that had been presented to the Washington State Legislature. Moore reported that the bill (HB 1992) that had been written and submitted by WHBPA President Pat LePley probably would not go anywhere this year. There was another sports betting bill (HB 1975) that had been sponsored by three Tribes, but that bill did not include horseracing. Moore, LePley, and others had been present when HB 1975 was discussed in committee and had made effective presentations in support of horseracing. It was felt at the time that they had effectively stopped that bill, but then later learned that it had been moved out of committee. It was then hoped that HB 1975 could be amended to include horseracing but that was not going to be possible. However, it was still felt that HB 1975 would not go anywhere and also that Governor Jay Inslee was not likely to support this bill. Moore will keep us updated as time goes on.
Breeders' Awards were discussed. While it has been hoped that a supplement to Breeders' Awards might still be forthcoming from Emerald Downs, as had been done last year, it was not looking very promising. Discussion regarding a certification program for Washington-breds ensued. Approval of a certification program had been attempted twice in the past through the WHRC. Although the fee was nominal ($25 per foal), the program was not approved either time. Certification would require a veterinarian's certificate with physical address and/or farms would provide live foal reports. Lewin moved that a Washington-bred certification program once again be introduced to the WHRC for consideration. Pabst seconded the motion. The motion was approved. Pabst volunteered to produce the language and work on the form. Lewin offered to assist. Sweet said she could provide the information that was put together when the certification program was attempted in the past. It was noted that the positive benefits could be highlighted. For example, an incentive for the certification fee might be that the money would go toward the WTBOA Homebred Incentive Program (WHIP) or toward Breeders' Awards.
Annual Awards Banquet: The Awards Banquet will take place the next day following this meeting, on Saturday, February 23, 2019. Sweet reported that it looks like there will be about 250 in attendance. There are a good amount of donated auction items, volunteers have offered their help, and everything seems to be coming together.
Goals and Initiatives: Nothing new to report at this time.
Election of Board Officers: Officer election results were as follows: President Dana Halvorson, 1st Vice President Jim Engstrom, 2nd Vice President Mary Lou Griffin, Secretary Jenny Webber, Treasurer Debbie Pabst, and Finance Committee Member David Israel.
Next Meeting Date: The next meeting is scheduled for Tuesday, March 26, 2019. Note: It will be held one hour later than normal at 1 p.m., with the Finance Committee meeting at noon.
Reminder that there is a Sales Committee meeting scheduled for Thursday, April 11, 2019.
Engstrom moved to adjourn the meeting. The motion was seconded by Griffin. Motion carried and the meeting was adjourned at 1:50 p.m.
---
March 26, 2019, Meeting Minutes
Pending approval at next meeting
Next Meeting
Monday, April 29, 2019