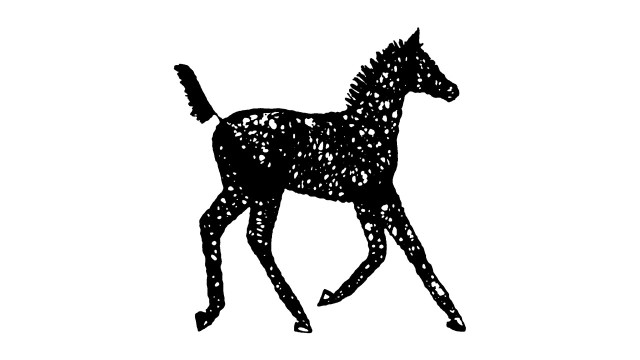 February 23, 2018
Board Members Present: Melodie Bultena, Pam Christopherson (phone), Jim Engstrom, Tim Floyd, Mary Lou Griffin, Dana Halvorson, Dr. Duane Hopp, Greg Luce, Debra Pabst, and Jennifer Webber. Absent: Nina Hagen and Keith Swagerty. Staff present: M. Anne Sweet.
The meeting was called to order at 12:28 p.m. at the WTBOA offices by President Halvorson.
Previous Board Minutes: Minutes from the January 4, 2018, meeting were presented and reviewed. Webber moved to approve the January minutes as presented. Floyd seconded the motion and the minutes were approved.
Finance Committee Report: Treasurer Pabst reported that there was nothing of great interest to report regarding the budget since we're just a month and a half into it, although it was noted that so far the Budget to Actual is less down than predicted.
This year the Stallion Season Auction raised $13,852. Last year all of the funds raised went to the WTBOA Homebred Incentive Program (WHIP). Currently, WHIP has $13,000 in funds, while the Sales Incentive Program (SIP) has $22,000. In 2017, a total of $4,000 was paid out in WHIP bonuses, while $31,000 was paid out in SIP bonuses. For 2018, it was proposed that the Stallion Season Auction funds be split $5,000 to WHIP and $8,852 to SIP. Pabst moved that the funds be split as proposed. Webber seconded the motion, which was approved.
It was noted that we had received a quote for upgrading and replacing the sound system in the pavilion. The audio portion would be at a cost of $38,000, with an additional $15,000 for the video portion (to replace/upgrade the readerboard monitors), for a total of over $50,000. This is too much, so we will look into renting equipment.
Joint WTBOA/WHBPA Meeting: It has been proposed that the WTBOA and WHBPA Boards have a joint meeting regarding some suggested Washington-bred conditions for the Condition Book. Suggested ideas include:
An extra condition for Washington-breds
Higher claiming price for Washington-breds
Extend waiver claiming to two races
Expand Washington Cup to include the get from any stallion whose season sells in the Stallion Season Auction (or stallions could pay a fee to make their get eligible), which has the potential of increasing field size, as well as it being an incentive for stallions nationally to participate in the Stallion Season Auction.
Sweet will work on setting up a joint meeting date with WHBPA Executive Director MaryAnn O'Connell.
Northwest Race Series (NWRS): Committee Chairperson Pabst reported that there is $148,000 in funds available for the 2018 series. This year $160,000 has been committed to the series, with the same allocation as last year, except that this year $40,000 (compared to $30,000 last year) will be given to the Gottstein Futurity for the top five placing NWRS-eligible horses, no matter where they finish. This will make a $90,000 purse for NWRS-eligible horses in the Gottstein. The other NWRS funds are allocated as follows: $20,000 each, plus $10,000 each in Nominated Sire Awards, to each of the four two-year-old stakes races (excluding Washington Cup), which are the King County Express, Angie C., WTBOA Lads, and Barbara Shinpoch stakes.
Sales Committee Report: Committee Chairperson Webber reported that the sale date has been set for Tuesday, August 21. She, along with Halvorson and Sweet, had met with Tom Lee, who will apprentice with current sales barn manager Floyd Hughes this year and then hopefully take over as sales barn manager after that. She noted that it would be good to reach out to some of the small farms regarding potential sale yearlings, as well as it would be a good time to reach out to new people to help foster them. The next Sales Committee meeting is set for Tuesday, May 8.
Publications Report: Sweet reported that staff has been focused on the up coming Annual Awards Banquet, which will take place the next day following this Board meeting. After the banquet, they will focus on the Spring issue of the magazine, which will be out around the first of April, followed by the Farm and Service Directory, which will hopefully be out in mid-April.
Washington Horse Racing Commission (WHRC)/Emerald Downs Report:
At the January meeting of the WHRC:
Dr. Everett Macomber was elected as the new chairman of the Commission (previously Jeff Colliton). Current commissioners are Macomber, Colliton, and Bob Lopez.
Emerald Downs will open for training on Monday, February 5. To date, Emerald has received 21 stall applications for 283 horses versus 35 applications for 400 horses last year.
Emerald updated their dates request. They had originally requested 70 day, but reduced that to 67 days, dropping the last weekend. They received a nice enhancement again from the Muckleshoot Indian Tribe, but overall it was less than in previous years. Emerald felt it was important to keep the purse structure the same, but they had to cut some stakes races, as well as the purses to some stakes races. Dropping the last weekend of racing will give them an additional $175,000 to spread over the rest of the season.
At the February meeting of the WHRC:
Emerald Downs is 146 horses down from last year at the same time. This if probably due to the EVH-1 outbreak at Portland Meadows. Emerald Downs Vice President Jack Hodge noted that it was costing Oregon horsemen about $12,000 to hold those horses over (on the Portland Meadows grounds). This would not be the case at Emerald Downs.
President Phil Ziegler noted that Emerald Downs had received good coverage with a large article and photos in the Seattle Times on the day after the Super Bowl.
Sun Downs has their application for dates turned in and is open for training. They will be applying for the same dates as in previous years – the last two weekends in April and the first weekend in May, for six days of racing.
Emerald Downs' Annual Report to the Governor's office was approved by the Commission.
At the March meeting of the WHRC:
Will be discussing and voting on whether to implement medication model rules in Washington. It was noted that California is currently already using model rules. It was also noted that any comments regarding the proposed medication rulings should be in the form of written letters so that they become part of the public record.
Annual Awards Banquet: Sweet reported on preparations for the banquet, which is scheduled for Saturday, February 24. She thanked all of the Board members for their assistance in procuring auction items, for donating items and/or desserts, and/or for being sponsors of the various categories. RSVPs have been coming in and it looks like the event will be well-attended again this year. Halvorson will once again co-emcee parts of the awards presentations, along with Emerald Downs' Joe Withee and Vince Bruun.
Annual WTBOA Membership Meeting: The Annual Membership Meeting has been scheduled for Sunday evening, July 1. Keynote speakers were again discussed. Halvorson said that he could contact Donald Wells with Frank Stronach's group to see if Tim Ritvo would be available to speak. Stronach's efforts in promoting California-breds had been reported in an article in the California Thoroughbred. Griffin suggested Dan Rosenberg for this year or next year, because of his involvement in Thoroughbred Charities of America (TCA). Floyd suggested that perhaps there would be a TVG personality who was at Emerald Downs for the day that could speak. Longtime writer and industry participant Jon White was also suggested.
Goals and Initiatives: See aforementioned joint meeting of the WTBOA and WHBPA.
Distance Series: Jody Peetz has proposed a series of distance claiming races, with additional purse money to be put up by sponsors. She asked that we include a sponsorship solicitation at the Awards Banquet to garner support. She was seeking $8,000-$10,000 in donations. It would be a series of three distance races aimed at claiming level horses, with the sponsorship donations to be added to the Emerald Downs purse money. In addition, Peetz will commit to paying a $500 bonus to any Washington-bred winning any of the races. She would also put up an initial sponsorship of $500. It was decided that it would be hard to include this at the Awards Banquet on short notice, and also that the Awards Banquet auction events are fundraisers for the WTBOA, not for the distance series. However, there was support for and interest in the idea, so Griffin and Webber will talk with Peetz about the idea and other ways in which we could help to support it.
Officer Elections: The following officers were elected: President Dana Halvorson, 1st Vice President Jim Engstrom, 2nd Vice President Mary Lou Griffin, Secretary Jenny Webber, Treasurer Debbie Pabst, and Finance Committee Member Greg Luce.
Executive Committee (five members): Halvorson, Engstrom, Griffin, Webber, and Pabst.
Finance Committee (five members): Halvorson, Engstrom, Webber, Pabst, and Luce.
Next Meeting Date: The next meeting is scheduled for Friday, March 30, 2018.
The meeting was adjourned at 1:55 p.m.
---
March 30, 2018, Meeting Minutes
Pending approval at next meeting
Next Meeting
Friday, April 27, 2018