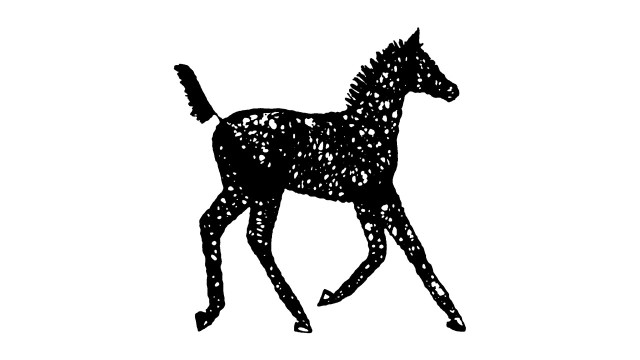 December 11, 2018
Board Members Present: Melodie Bultena (phone), Pam Christopherson (phone), Tim Floyd (phone), Mary Lou Griffin, Nina Hagen, Dana Halvorson, Dr. Duane Hopp, Greg Luce, Debra Pabst, and Jennifer Webber (phone). Absent: Jim Engstrom and Keith Swagerty. Guest: Petra Lewin. Staff present: M. Anne Sweet.
The meeting was called to order at 12:55 p.m. at the WTBOA offices by President Halvorson.
Previous Board Minutes: Minutes from the October 19, 2018, meeting were presented and reviewed. The following correction was noted:
Goals and Initiatives: It was noted that we were successful in getting one initiative through with the higher claiming price for Washington-breds. There is a need to continue trying for other initiatives, such as adding conditions. It was also noted that the goal is to promote quality, not the bottom end. After discussion, Bultena moved that we approach Emerald Downs management with the following request: that the 25 percent higher claiming price for Washington-breds be expanded from just wide-open races to include conditioned races starting at $7,500 and above and that the 25 percent higher claiming price for Washington-bred be expanded to include maiden races at the $7,000-$8,000 level and above. Luce seconded the motion, which was approved unanimously. Pabst is on the Condition Book committee and will present this request.
Griffin moved to approve the minutes as corrected. Pabst seconded the motion. The minutes were unanimously approved as corrected.
WTBOA Board and Sales Committee Election Results: David Israel and Petra Lewin were newly elected to serve on the 2019-21 WTBOA Board of Directors, as well as incumbents Hagen and Pabst.
The WTBOA Sales Committee is comprised of eight elected members with the addition of one person who is appointed by the current WTBOA President as a liaison. This year, due to a two-way tie for the third elected Sales Committee member, Halvorson made the decision to seat all four top vote getters on the 2019-21 Sales Committee and forego having an appointed member. Incumbents Mary Lou Griffin, Susan Hopp, and Greg Luce, as well as former member Debbie Pabst, were elected.
Congratulations to all, and a heartfelt thank you to retiring board members Tim Floyd and Keith Swagerty.
Finance Committee Report/Stallion Season Auction: Treasurer Pabst noted that the 2019 budget is in progress, pending results of the Stallion Season Auction. Track dues have been received and 2019 membership dues are coming in.
The Stallion Season Auction will take place online during the dates of December 16-23. It was also noted that the auction is critical to the budget and all Board members are encouraged to contact their clients about bidding online for stallions they are interested in. Most local stallions offer a return. The auction will primarily fund the Sales Incentive Program (SIP) and WTBOA Homebred Incentive Program (WHIP), as well as the general fund and a future Stallion Season Auction Awards Program (to be determined). Pabst commended Henry Leong and Claudia Canouse for their extensive help in contacting stallion owners and managers for stallion season donations. She also noted that Griffin, Halvorson, and she had sent e-mail letters to their clients about bidding in the auction and encouraged other Board members to do so as well. There is still time to get additional stallion season donations also.
Interested bidders need to sign up for an account at Thoroughlybred.com. This year "dynamic bidding" was added at the end of the auction so that anytime a bid is placed within the last five minutes, bidding will be extended for another five minutes, until no bids are placed within the last five minutes.
It was noted that in addition to the SIP nominations received from consignors and buyers of sales horses, there is a need to raise $22,000-$24,000 in additional funds in order to continue to pay out SIP bonuses if they remain on par with the two most recent years, when $31,000 was paid out in 2017 and $33,000 was paid out in 2018.
The first time a potential race would be run for the progeny of the 2019 Stallion Season Auction (foals of 2020) would be 2022 for two-year-olds or 2023 for three-year-olds. All stallions and progeny of stallion seasons that sold would be eligible for any future programs that are developed. Nomination fees would likely apply if a stakes program is developed. It was noted that all successful bidders must be members of the WTBOA. If they are not already members, they will automatically be charged $75 for an associate WTBOA membership, which grants them the right to buy a stallion season. They will receive no other benefits. They may also join as a full member if they would like to receive full membership benefits.
It may be possible to insure no-guarantee seasons. This information will be added to the auction Terms and Conditions, recommending that people check with their insurance agent/broker for details and a quote.
Board members were again encouraged to contact farms outside of our area that might be willing to donate seasons. Christopherson noted that she had been trying to reach the new manager at Harris Farms in California. Halvorson said he would contact Adena Springs and Gainesway, as well as Rancho San Miguel for Dancing Candy.
Northwest Race Series (NWRS): Chairman Pabst reported that nominations are coming in. Currently, there is about $125,000 in funds for the 2019 series. This includes $31,000 in the Carry Forward account. The deadline for nominations is December 31, 2018, with an extended (more expensive) deadline of January 31, 2019.
Sales Committee Report: Chairman Webber reported that the next meeting is scheduled for January 17, 2019. The sale has been set for Tuesday, August 20, 2019. She noted that there will no longer be a Barretts Sale, which has typically taken place the week after our sale, with the CTBA Sale taking place the week prior to our sale. For future consideration (not for this year), she asked if we might want to move our sale one week later in order to separate it from the CTBA Sale.
Publications Report: Sweet reported that the 2019 Calendar was in progress and noted that a guest curator is usually invited to help with the selection of photos. Lewin volunteered as guest curator. The Stallion Register is also in progress.
Washington Horse Racing Commission (WHRC)/Emerald Downs Report: The WHRC had sent out Breeders' Awards without the similar supplement that was provided by Emerald Downs last year. Sweet had been in communication with Emerald Downs President Phil Ziegler, who stated that a supplement was included in their budget proposal, which was awaiting approval by the Muckleshoot Indian Tribe. If approved, the supplemental awards will be paid separately to breeders and will come directly from Emerald Downs.
Halvorson, Pabst, and Sweet had met with WHBPA President Pat LePley and Executive Director MaryAnn O'Connell regarding a sports betting bill that LePley is taking the lead on and spearheading. A key component of the bill would be to include Emerald Downs as a potential sports betting hub, and it was noted that Emerald already has the necessary infrastructure in place. LePley has been reaching out to various legislators for support and noted the need for a lead Democrat to sponsor the bill. It was also noted the importance of it being a bipartisan bill, as well as an agricultural bill, and that it would also include support for breeders, the Class C tracks, etc. All industry stakeholders are encouraged to contact their legislators about supporting this bill.
Annual Awards Banquet: The date for the Awards Banquet is set for Saturday, February 23, 2019. It has become a major social event and helps kick off the upcoming race meet. Around 250 people are expected. Volunteer help leading up to the event and on the day/evening of the event is needed, as well as help with procurements. Procurement forms were available at the meeting. It was requested that Sweet e-mail the procurement form to Board members, which was done. Staff will contact Karen Proffitt, Bryson Cooper, and Susie Sharp to see if they can help once again.
Goals and Initiatives: Luce reported that he had been in contact with the Arizona Thoroughbred Breeders Association (ATBA) regarding the purses for the two divisions of their juvenile stakes races – one for fillies and one for colts/geldings – $30,000 of which was contributed by the track, with $69,000 supplemented by the ATBA. Some of that money was raised through a progressive nomination process that started at $25 to save a slot. An ATBA representative will be sending Luce more information. It was noted that other states' "best practices" programs should be looked at for potential adaptation for our state programs.
Next Meeting Date: The next meeting is scheduled for Tuesday, January 22, 2019, at noon.
It was moved by Hopp to adjourn the meeting. The motion was seconded by Hagen. Motion carried and the meeting was adjourned at 1:50 p.m.
---
January 22, 2019, Meeting Minutes
Pending approval at next meeting
Next Meeting
Friday, February 22, 2019