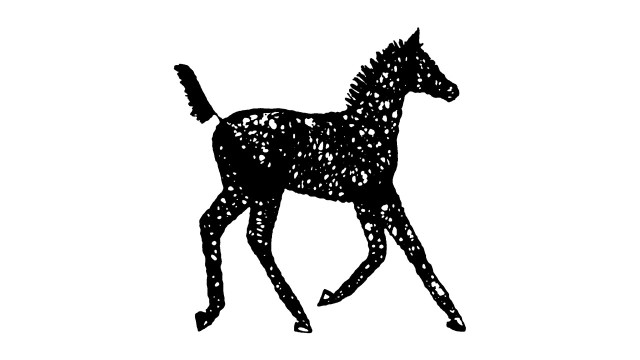 January 8, 2016
Board members present: William P. Brewer, Tim Floyd, Mary Lou Griffin, Nina Hagen, Dana Halvorson, Dr. Duane Hopp, Debra Pabst, John Parker, Keith Swagerty, and Jennifer Webber. Absent: Candice Tollett and Steve Zerda. Staff present: M. Anne Sweet.
The meeting was called to order at 12:16 p.m. at the WTBOA offices by President Brewer.
Previous Board Minutes: Minutes from the December 3, 2015, meeting were presented and reviewed. Griffin moved to approve the minutes as presented. Hagen seconded the motion and the minutes were approved.
New Board Member: Brewer welcomed new Board member Tim Floyd. It was noted that Board members Floyd and Webber are both from Eastern Washington and have the farthest to travel. Their willingness to travel the extra distance was noted and is greatly appreciated. When asked about days that might work best for them, Floyd and Webber stated that meetings held later in the week are better for both of them.
Finance Committee Report: Treasurer Pabst reported that the Finance Committee had reviewed the budget for 2016 and recommended approval of budget draft-A, with a couple of changes. It was noted that funds for the Washington Homebred Incentive Program (WHIP) need to be included under expenses. Account 6560, PR & Promotions, will include $12,000 for WHIP, with a total of $16,000 allocated for that account. It was noted that 50 percent of the funds received from the Stallion Season Auction will also go toward WHIP. The other 50 percent will go toward the Sales Incentive Program. The budget has a negative bottom line of $4,620. However, it is believed that the budget estimates are conservative, so it is anticipated that the actual bottom line will be better than estimated. Brewer moved that the budget be approved as amended; Floyd seconded and the motion was approved.
Sale: Griffin reported  Bill Baker of the Barretts sale company in California had contacted Halvorson regarding sales dates. Baker informed Halvorson that Barretts is considering holding their summer sale on Tuesday, August 16, the same date that the WTBOA has been anticipating as a sale date. Barretts is also considering the date of Tuesday, August 30. Baker stated that they should be able to determine their sale date within about two weeks. Sweet reported that she had communicated with auctioneer Cris Caldwell, who responded that any of the Tuesday dates in August and the Tuesday after Labor Day, if the sale were to return to that date, were okay for his schedule.
Floyd asked about holding the sale on Monday versus Tuesday. It was noted that this had been an ongoing debate. Tuesday is the trainers' day off, making it preferable for that reason. On the other hand, it was noted that trainers who come up for the Longacres Mile on Sunday may not stay over until Tuesday, whereas they might stay over for a Monday sale. This can be discussed again with the Sales Committee.
Northwest Race Series (NWRS): Pabst reported that there is $106,000 available for the 2016 series. It is anticipated that by the end of January when all final payments are due there should be around $121,000 available, on par with last year. It was noted that the Gottstein Futurity will be an open race in 2016 and the horsemen's purse account will pay the purse money for that race this year. NWRS funds that are normally allocated to the Gottstein will be split among the other NWRS stakes. Due to the earlier closing of the Emerald Downs meet in 2016 (on September 11), there will be no NWSS Cahill Road Stakes (stallion stakes). It has been proposed that the $50,000 normally allocated to the Cahill Road Stakes be split to pay additional bonus money to sires in the other four stakes races at $10,000 per race; and $10,000 will be paid to NWRS-eligible horse in the Gottstein. The question was raised, with the $65,000 purse open to all in the Gottstein, plus $10,000 to NWRS horses, does that make it a $75,000 listed stakes race?
Another scenario might be to make the Cahill Road Stakes a three-year-old race, but it would still need to be fit into the stakes schedule. However, the race might lose its black-type status if it is run as a three-year-old race. It will not lose its black-type status if it's not run for one year. It would lose black-type if it is not run for two consecutive years.
Brewer and Pabst have been working on proposed stakes schedules and will present their suggestions to Emerald Downs. [Emerald Downs released the 2016 stakes schedule on January 20. The NWSS Cahill Road Stakes will not be run this year. Noted on the stakes schedule is a total of $75,000 in NWRS monies allocated to the other four NWRS stakes races: Angie C. Stakes $20,000; Emerald Express $20,000; WTBOA Lads Stakes $15,000; Barbara Shinpoch Stakes $20,000.]
Washington Cup Day: This year the Washington Cup races for older colts/geldings and older fillies/mares will be open to British Columbia-bred and -owned horses. There will be reciprocity with BC at Hastings, as Hastings will also open a race or races to WA-bred and -owned horses two or three weeks later. It is hoped that this will help field sizes, noting that Washington-bred crops have been at their lowest ever for the last two to three years and they are now reaching the racetrack as two-year-olds. This year Hall of Fame inductions will be integrated into Washington Cup Day to make it even more of an upgraded and special event. Brewer noted that Emerald Downs President Phil Ziegler had responded to the Board's conversation with him at a previous Board meeting that WA Cup Day is a really important day to the industry. It was noted that all should thank Ziegler for his support when they see him. At this time Emerald is still looking for sponsors to keep the races at the $50,000 level. It was also noted that there was a cooperative, collaborative effort between Emerald Downs and Hastings regarding the stakes schedule in order to maximize the horse population at both tracks. Next year Hastings may start later in the year, perhaps in May, then continue running through October.
Publications: Sweet reported that the Stallion Register, which was delayed in part due to the two-week power outage that hit Emerald Downs' power grid, will be mailed on January 12. She has explored issuu.com as a digital format for uploading and presenting the magazine and had uploaded the Stallion Register as the first test copy. There was discussion about emailing the magazine out to far more people via that format. Sweet has a meeting with website designer Venessa Koehn scheduled for the following day, Saturday, January 9. A preliminary publications schedule was included in the Board packet. It had previously been determined that discussion regarding publications would be handled at Board meetings, rather than by separate committee. Now rather than spend time on details at the Board level, we will establish a committee again. Halvorson, Webber and Pabst volunteered to be on the committee. [A committee meeting was later scheduled to be held following the next Board meeting.]
Washington Horse Racing Commission (WHRC)/Emerald Downs: The January meeting was held in the morning on today's date. Commissioner Jeff Colliton was re-elected as chairperson. New Commissioner Robert "Bob" Lopez, replacing retired Commissioner Paul George, was introduced. Colliton noted that the summer ARCI meeting would be held in this area on July 14-15. It will probably be a town hall-style meeting on medication. Ziegler reported for Emerald Downs, stating that they are working on the stakes and event schedule for 2016. Indian Relay Racing will return on June 10-12 and will be expanded with even more teams from across the country. There has been synergy with Hastings in a cooperative effort in regards to both tracks' stakes schedules. Stall applications are due January 19. The same horsemen's incentives as last year will be in place: bags per stall on move-in; L&I subsidies, ship-in bonus of $400 per horse, which had generated a lot of ship-ins and spurred claiming in 2015. Emerald will be installing another large color board (obtained from Golden Gate Fields) to enhance viewing of races from the park area. Ziegler also noted that there will be live racing and a big celebration on Monday, June 20, which is Emerald Downs' 20th anniversary. WHBPA executive director MaryAnn O'Connell reported that she will be attending the National HBPA meeting February 2-7 and will report on that at the next Commission meeting. Brewer reported on the WTBOA, noting the February 27 Annual Awards Banquet. He also noted that mares bred to Washington stallions had increased from 275 to 336, which is the first increase since 2005. He also noted that his focus is to help increase homebreds by whatever means possible, and he is still working on the WTBOA Broodmare Club.
WTBOA Broodmare Club: As of this date there are 14 members in the Club, which includes five sponsorships offered by Parker. The program will not move forward this year. Broodmare Club members who have joined so far will be contacted regarding refunds, although they will be offered the opportunity to keep their memberships if they so choose. Brewer re-stated his commitment to the program and to working to get it off the ground for next year. Many good ideas were presented at the last Board meeting and there will be a full year to work on promoting it. Brewer will also work with Emerald Down's Director of Marketing Sophia McKee to see if it could be integrated with the Emerald Racing Club. It was noted that there is two years of not much action when starting breeding, so it would be beneficial to give club members the opportunity to connect with the foals and also, if possible, to connect with racing through the Racing Club. Brewer, Webber and Tollett form the oversight committee.
Washington Cup 2016 Sponsorships: Brewer encouraged Board members to review the sponsorship packet that had been provided by Emerald Downs, noting that Ziegler and Emerald Downs' staff have been working hard to get sponsorships in order to keep the races at the $50,000 level. Brewer felt it was important to make a good faith attempt to help raise sponsorships in return. Parker will be sponsoring one of the WA Cup races. Floyd has some good connections that he will reach out to.
Annual Awards Banquet: Tollett is still in California but will be returning soon to spearhead the banquet and silent auction. She had sent out an e-mail to Board members seeking $250 awards category sponsorships. She will also reach out to the various nominees and others. Parker (Freight NW) stated that he will do three sponsorships. Xpressbet will once again sponsor horse of the year ($500). Brewer Law Offices and Emerald Equine Diagnostic Clinic have also agreed to sponsor categories. Parker will also donate a big ticket item for the live auction. [In addition, Griffin Place, El Dorado Farms and NTRA will be sponsoring categories.]
Annual Membership Meeting: Sweet reported that due to evening racing on Saturdays during the month of July (newly instituted by Emerald Downs for 2016), the Emerald Room on Emerald's 4th floor is not available for an evening meeting on Saturday – only an early afternoon meeting. After discussion, it was decided to hold the annual membership meeting on Saturday, July 16, here at the WTBOA pavilion. A meal will be catered beginning at 4:30 p.m. followed by a short business meeting prior to the start of evening racing. It was suggested that perhaps someone from The Jockey Club could be invited to speak about micro-chipping. [Sweet has confirmed that Emerald Downs will be able to cater a meal at the pavilion on that date at that time.]
Executive Officer and Finance Committee Nominations: Nomination forms for the six officer positions – President, 1st Vice President, 2nd Vice President, Secretary, Treasurer, and Finance Committee (1) – were handed out. Voting will take place at the February 2016 Board meeting.
Next Meeting Date: The next meeting was scheduled for Friday, February 5, 2016.
The meeting was adjourned at 2:08 p.m.