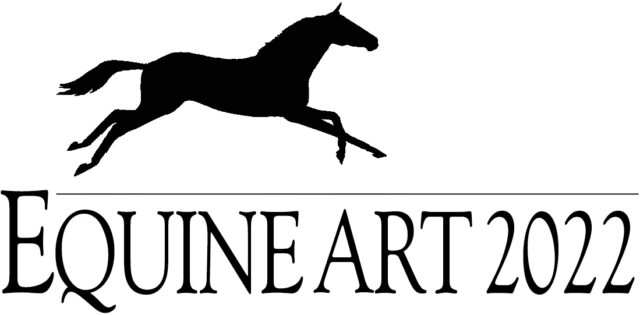 CLICK HERE for Prospectus and Entry Forms
We are excited to announce the return of the Equine Art Show and Sale as a live, in-person event at Emerald Downs for 2022! This year's show will take place on July 15-17, 2022, during live racing hours.
The annual art show has achieved recognition since its inception in 1980 at the WTBOA Sales Pavilion at Longacres. For 20 years, we celebrated continued growth and success at Emerald Downs. After a two-year hiatus in 2020 and 2021, due to the coronavirus pandemic, the show returns once again in 2022. This year will be our 21st year of hosting the art show at Emerald Downs.
The purpose of the show is to encourage equine artists and to support the arts, in general, as an integral part of all horse-related sports. Through the years the show has continued to garner praise as one of the most recognized shows in the equine art world, nationally and internationally.
The show offers over $6,000 in prize money, $750 of which is dedicated to youth categories. It is judged by a respected panel of distinguished artists and/or other knowledgeable art aficionados.
In 2019, cash prizes were given in the categories listed below. The Equine Art Committee sincerely thanks the sponsors who made these awards possible.
Angie Crockett Memorial Best in Show Award
Morrie and Joan Alhadeff Artist in Residence Award
Bud and Pat Hallowell Memorial Publication Award
Equine Art Purse Trophy Purchase Award in Memory of Vivian F. McMurry
The Campbell Award for Oil
Dr. Donald & Beverly Turner and Phil & Sarah Saitta Award for Acrylic
Vivian F. McMurry Memorial Award for Watercolor
Doctor Pav Award for Mixed Media
Jean G. Barclay Memorial Award for Pastel and Drawing
Oak Crest Farm (Jack & Theresa Hodge) Award for Sculpture
David L. Parks Memorial Award for Objet d'Art
Makors Finale Award for Photography in Memory of Duane Hamamura
Gordy & Connie Jarnig Award for Digital Art
El Dorado Farms Intermediate Division Award (ages 13 to 18 years)
Griffin Place Pre-teen & Children's Division Award (may be split into two categories – Pre-teen for ages eight to 12 and Children's for ages seven and under)
Equine Art Committee Poster Award
The committee anticipates similar award categories and cash prizes for 2022. However, we reserve the right to separate or combine categories or to not place awards if there is insufficient participation in any category.
The art show is presented under the auspices of the Washington Thoroughbred Foundation (WTF), a 501(c)(3) nonprofit organization, and as such, all sponsorships and/or other donations made to the art show are tax-deductible. A portion of all sales will go to support scholarships and retired racehorse rehoming and retraining programs.
Artists interested in participating may visit thoroughbredfoundation.org for the prospectus and guidelines on how to enter, or you may call (253) 288-7878 to request a prospectus in the mail.