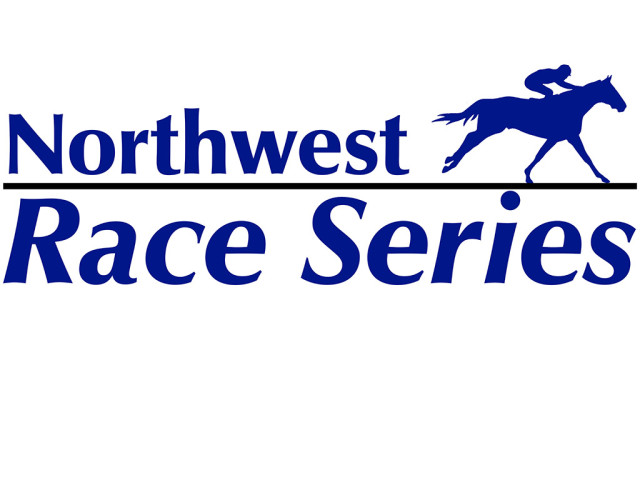 Stallion nominators' awards are paid for each race in the Northwest Race Series each year. These awards equal five percent of the total gross purse of each Northwest Race Series race and are paid to the nominators of the sires of the first, second and third place horses as follows: 50% for first, 30% for second and 20% for third.
The NWSS (Northwest Stallion Stakes) Cahill Road Stakes will not be run in 2016. In lieu of that, $40,000 in additional bonus money, known as the NWRS Nominated Sire Awards, will be allocated as follows: $10,000 in owners' bonuses will be distributed for each of four NWRS two-year-old stakes races – Angie C. Stakes, Emerald Express, WTBOA Lads Stakes and Barbara Shinpoch Stakes – with $5,000 going to the owner of the first place finisher, $3,500 to second and $1,500 to third. These bonuses will be paid in addition to the normally allocated NWRS nominator's awards. Remember: Offspring of nominated stallions MUST ALSO be nominated to the Northwest Race Series to be eligible to receive NWRS Nominated Sire Awards.
Listed below are the stallions covering mares in 2016 which will have their foals of 2017 eligible for the 2019 NWRS Nominated Sire Awards.
| Sire | Stands | Location |
| --- | --- | --- |
| ABRAAJ | El Dorado Farms LLC | Enumclaw, WA |
| ATTA BOY ROY | Blue Ribbon Farm | Buckley, WA |
| CAR TALK (Ire) | Bar C Racing Stables | Hermiston, OR |
| COAST GUARD | El Dorado Farms LLC | Enumclaw, WA |
| DEMON WARLOCK | Bar C Racing Stables | Hermiston, OR |
| DONTMESSWITHKITTEN | Lucky Acres | Yakima, WA |
| GIACOMO | Oakhurst Thoroughbreds | Newberg, OR |
| GRINDSTONE | Oakhurst Thoroughbreds | Newberg, OR |
| HARBOR THE GOLD | Bar C Racing Stables | Hermiston, OR |
| LINCHPIN | Gibson Thoroughbred Farm | Thorp, WA |
| NATIONHOOD | Blue Ribbon Farm | Buckley, WA |
| NORTHERN CAUSEWAY | Rancho San Miguel | San Miguel, CA |
| PRIVATE GOLD | El Dorado Farms LLC | Enumclaw, WA |
| RAISE THE BLUFF | El Dorado Farms LLC | Enumclaw, WA |
| RALLYING CRY | Allaire Farms | Poulsbo, WA |
| RUNNING TAP | Boyd Stable | Omak, WA |
| SIXTHIRTEEN | Bar C Racing Stables | Hermiston, OR |
| TRICKEY TREVOR | Allaire Farms | Poulsbo, WA |
| UNDERSTATEMENT | Wilson Show Horses | Ridgefield, WA |
| WAR POWER | Gibson Thoroughbred Farm | Thorp, WA |